The new Premium Economy of Singapore Airlines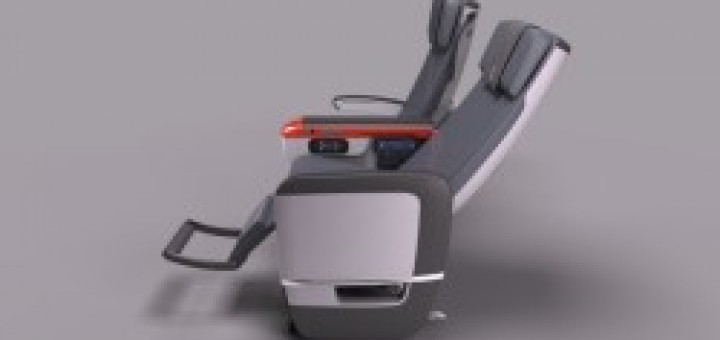 Singapore Airlines ha presentato nei giorni scorsi le poltrone della nuova Premium Economy durante un evento tenutosi nella città stato asiatica. La Premium Economy sarà disponibile dal prossimo 9 agosto sui voli da Singapore a Sydney e, later, anche su altre destinazioni quali Pechino, Delhi, Hong Kong, Frankfurt, London, Mumbai, New York, Shanghai, Tokyo and Zurich.
La nuova classe di viaggio della compagnia sarà progressivamente introdotta su 19 Airbus A380, 19 Boeing 777-300ER ed i primi 20 Airbus A350. L'implementazione del nuovo servizio avverrà nell'ambito di un programma di sviluppo di due anni con un investimento complessivo di circa 80 millions of dollars.
Ciascuna seduta avrà una larghezza compresa tra i 47 and the 49,5 centimetri circa, a seconda dell'aeromobile, e consentirà una postura reclinata di 20 cm. In addition, i viaggiatori potranno usufruire di: un monitor full HD di 34 cm circa, il più ampio nella sua categoria, di cuffie in grado di minimizzare il rumore e del pluripremiato sistema di intrattenimento KrisWorld per una navigazione intuitiva e facile da usare.
Altri accorgimenti su ciascuna poltrona della nuova premium Economy includono: finiture di pelle, sostegno per le gambe, poggia-piedi, una presa di alimentazione, due porte USB, una luce per la lettura, un tavolino e maggiore spazio per gli oggetti personali.
Source: The Flight