Primo roll out per il Piaggio Multirole Patrol Aircraft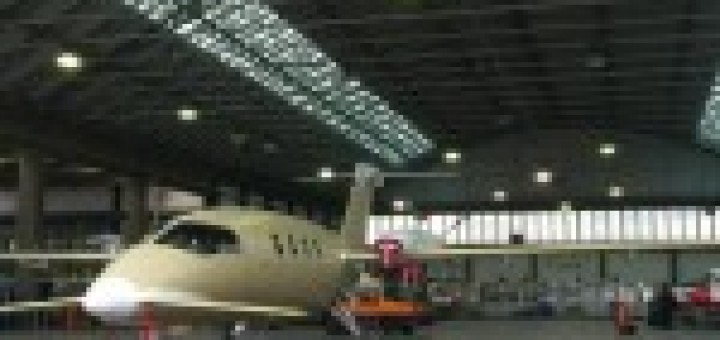 Oggi si è svolto nello stabilimento Piaggio Aerospace di Genova il roll out del primo MPA (Multirole Patrol Aircraft), una milestone fondamentale per il programma di sviluppo di questo nuovo velivolo che si appresta, adesso, ad iniziare la campagna di test a terra ed in volo.
L'MPA, prodotto compatibile con il sistema a pilotaggio remoto P.1HH già realizzato dalla Piaggio Aeospace, è sviluppato in collaborazione con ADASI – Abu Dhabi Autonomous System Investments – e rappresenta una notevole ed ulteriore evoluzione della piattaforma del P.180 Avanti; rispetto a questa prevede:
50% di incremento dell'apertura alare;
35% di incremento della superficie dello stabilizzatore orizzontale e 20% di quella dell'ala frontale;
Significativo incremento della potenza del motore, nuove eliche con pale a scimitarra che hanno comportato notevole riduzione del rumore
Incremento della capacità del serbatoio (50%)
Nuovo sistema di missione SAAB Albatros con Radar 1700 G2, EO/IR e nuova avionica Pro Line Fusion di Rockwell Collins.
Contemporaneamente al roll out che si è svolto in Italia, un dimostratore dell'MPA è stato esposto, per la prima volta al pubblico, al Salone di Dubai all'interno dello stand di Mubadala (azionista di Piaggio Aerospace). Si tratta della sezione anteriore del velivolo completamente equipaggiata e completa della nuova avionica e del sistema di missione. Obiettivo principale del dimostratore è quello di fornire una precisa e realistica rappresentazione delle capacità del sistema e dell'interazione uomo-macchina, dimostrando anche la miglioria ottenuta nell'aumento della visibilità esterna da parte del pilota.
Carlo Logli, Amministratore Delegato di Piaggio Aerospace, commentantando da Dubai il roll out dice: "Siamo orgogliosi di questo importante passo Avanti del programma dell'MPA, consideriamo questo velivolo strategico per il nostro portafoglio prodotti. In un futuro molto prossimo saremo in grado di offrire una gamma integrata di velivoli pilotati e non pilotati su misura rispetto alle esigenze di ciascun cliente ed in grado di rispondere alla crescente richiesta di sicurezza delle Nazioni".
Jonas Hjel, Direttore Business Area Support and Services di SAAB, comment: "Stiamo lavorando in strettissima connessione con Piaggio Aerospace per integrare al meglio il sistema di missione multi-ruolo di SAAB in modo da renderlo perfettamente compatibile per missioni sia marittime che terrestri, offrendo una soluzione che comprende un "mission management system" . Oggi siamo orgogliosi di presentare sull'MPA questo nostro sistema che è il più avanzato tecnologicamente per la sorveglianza aerea".
Claude Alber, Vice Presidente e Direttore Generale di Rockwell Collins (Resp. Europe, Middle East and Africa) aggiunge: "il nuovo MPA della Piaggio Aerospace rappresenta, dal punto di vista tecnologico, un significativo passo avanti nel sofisticato orizzonte dei velivoli per missioni speciali; l'avionica Pro Line Fusion mette a disposizione dei piloti le informazioni in modalità più rapida ed efficiente, customizzate in base alle richieste ed esigenze dell'utente. Questo velivolo rappresenta una nuova milestone, di cui siamo fieri, nella nostra lunga relazione con la Piaggio".
The post Primo roll out per il Piaggio Multirole Patrol Aircraft appeared first on From The Skies.
Source: From the skies