Primo volo per l'A350-1000

,

il più grande jetliner di Airbus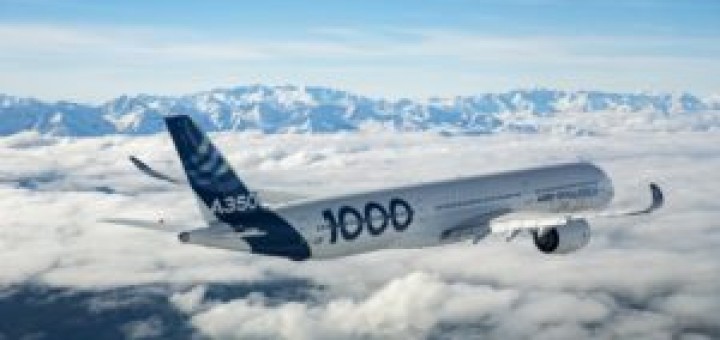 Il primo Airbus A350-1000 è decollato ieri mattina per il volo inaugurale dall'aeroporto di Tolosa Blagnac, at 10:42 local time. L'A350-1000 è il più grande e potente aeromobile bimotore prodotto da Airbus e il widebody più efficiente al mondo in termini di consumi di carburante.
Nel suo primo volo l'A350-1000, che è dotato di motori turbofan Trent XWB-97 di Rolls-Royce, ha sorvolato la Francia sud occidentale.
Ai comandi Hugues Van Der Stichel e Frank Chapman, due Experimental Test Pilot, e Gerard Maisonneuve, Test-Flight Engineer. Dietro la cabina di pilotaggio, nella postazione FTI (Flight-Test-Instrumentation) per monitorare l'andamento del volo, Patrick du Ché, Head of Flight & Integration Tests, Emanuele Costanzo, Head of A350 Development Flight Tests, e Stéphane Vaux, Flight-Test Engineer.
Il programma di sviluppo dell'A350-1000 si avvale dell'esperienza della campagna di test condotta dall'A350-900 (terminata nel 2014) e sarà dunque più breve. Durerà meno di un anno per tutti e tre gli aeromobili dedicati ai test. Al termine della campagna, l'aeromobile otterrà la Certificazione di TIPo e la sua entrata in servizio è prevista per la seconda metà del 2017. Il cliente di lancio dovrebbe essere Qatar Airways.
L'Airbus A350-1000 non è altro che la versione allungata dell' A350-900, con configurazione in tre classi ha una capacità di 369 posti che aumentano a 412 nella configurazione a due classi. La fusoliera è lunga 74 metri ed ha un'apertura alare di 65 m, autonomia a pieno carico di 14.800 miles. Velocità di crociera 0,85 Mach (903 km/h). Può essere paragonato al Boeing 777-300ER e al Boeing 777-8X.
Xtra! Xtra! #Airbus' #A350-1000 jetliner completes its historic #firstflight https://t.co/xiJcyk9znR #A350FF pic.twitter.com/hr0NcmD8hG
— Airbus (@Airbus) November 24, 2016
L'A350-1000 è l'ultimo membro della famiglia di widebody di Airbus e, insieme all'A330neo, offre livelli di efficienza operativa, riduzione del rumore e capacità per il lungo raggio senza precedenti. Oltre alla fusoliera più lunga, in grado di accogliere 40 passeggeri in più rispetto all'A350-900, l'A350-1000 ha anche una modifica a livello del profilo alare, nuovi carrelli d'atterraggio principali a sei ruote, e motori Trent XWB-97 di Rolls-Royce più potenti.
L'A350-1000 comprende il confort di cabina "Airspace" e l'efficienza nei consumi di carburante propri dell'A350-900, a cui aggiunge la maggiore dimensione, che si adatta perfettamente alle esigenze di alcuni clienti per le rotte di lungo raggio di maggiore traffico. A oggi, 11 clienti provenienti da 5 continenti hanno siglato ordini per un totale di 195 A350-1000.
Source: Ufficio Stampa Airbus
The post Primo volo per l'A350-1000, il più grande jetliner di Airbus appeared first on From The Skies.
Source: From the skies