Qatar Airways introduces the Airbus A330 flights to Venice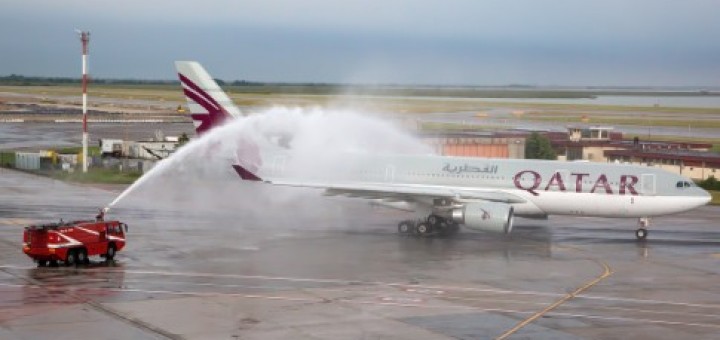 From today, 16 June 2015, i collegamenti tra l'aeroporto Marco Polo di Venezia and l'Hamad International Airport di Doha sono operati con aeromobili widebody Airbus A330, che sostituiscono gli Airbus A320 utilizzati finora. Qatar Airways dunque rafforza la presenza su Venezia aumentando la capacità e il comfort sulla rotta che la laguna con il proprio hub di Doha.
"Dopo l'introduzione dei nuovi aeromobili sulle rotte in partenza da Milano e Roma, oggi abbiamo dato il via all'aumento di capacità da Venezia con l'introduzione del nuovo aeromobile Airbus A330, confermando così il ruolo centrale dell'Italia nella strategia di crescita globale della compagnia", afferma Morena Bronzetti, Country Manager Qatar Airways Svizzera, Malta e Italia.
Meta tra le più amate in Italia e nel mondo, Venezia rappresenta una destinazione chiave all'interno del network di Qatar Airways: l'atmosfera senza tempo, la storia, la cultura e il fascino antico di questa città unica attraggono ogni anno milioni di turisti provenienti dai cinque continenti.
Source: The Flight