Qatar Airways introduces the Airbus A330 flights to Venice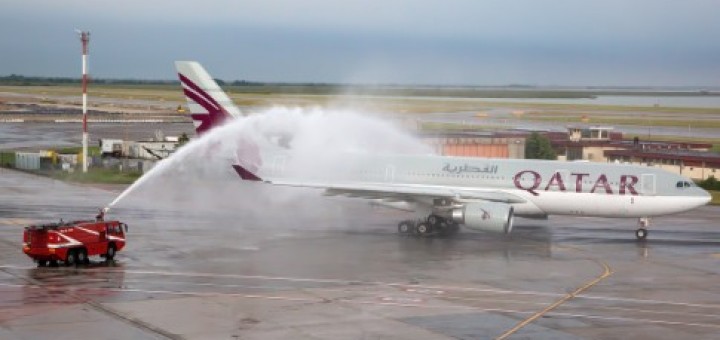 From today, 16 June 2015, the transfer between'Venice Marco Polo airport and l'Hamad International Airport in Doha widebody aircraft are operated Airbus A330, they replace the Airbus A320 used so far. Qatar Airways will therefore strengthens our presence in Venice by increasing the capacity and comfort on the route that the lagoon with its hub in Doha.
"Since the introduction of the new aircraft on routes departing from Milan and Rome, Today we started to increase in capacity from Venice with the introduction of the new Airbus A330, thus confirming the central role of Italy in the global growth strategy of the company ", says Morena Bronzes, Qatar Airways Country Manager Switzerland, Malta and Italy.
The most popular destination in Italy and in the world, Venice represents a key destination within the network of Qatar Airways: the timeless atmosphere, the story, the culture and charm of this unique city attracts millions of tourists every year from five continents.
Source: The Flight