Qatar Airways presents in Rome its plans for Italy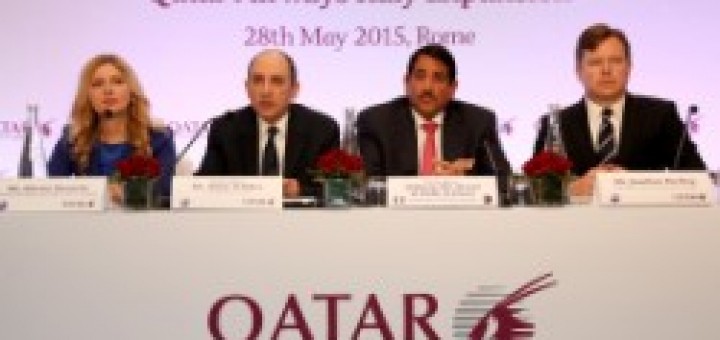 In a meeting organized in Rome, Akbar Al Baker, Ceo of Qatar Airways, He met representatives of several Italian media at the Westin Excelsior Hotel during a press conference that he went through, comprehensively, the main themes related to the activities of the airline in Italy: the recent increase in capacity, the company's expansion and the latest news on the vector.
Also present were Morena Bronzes – Country Manager Switzerland, Italy and Malta, Abdulaziz Bin Ahmed Al Malki Al Jehani, Ambassador to Italy of the State of Qatar and Jonathan Harding – Senior Vice President North, South & Western Europe.
The head of the Gulf company, reported as , with the recent introduction of'Airbus A330 and of the Boeing 787 Dreamliner on routes from Milan Malpensa and Rome Fiumicino, Qatar Airways now offers a greater number of foreign tourists the possibility to reach Italy during EXPO 2015, six months during which the country will see a sharp increase in the number of arrivals from all over the world. At the same time, the new flights will allow uk travellers to reach international destinations like South Africa, China and Australia, with better connections through the hub in Doha, the Hamad International Airport. From the point of view of business travel, with this increased capacity, Italian companies will be able to expand their worldwide reach, establishing or strengthening trade ties with foreign countries, particularly in Asia.
Source: The Flight