"To conquer the Sky": an exhibition traces the evolution of flight from …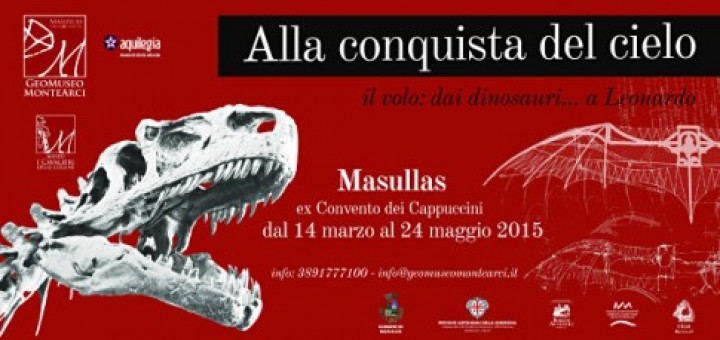 A Masullas, piccolo centro della provincia di oristano, è tutto pronto all'inaugurazione della nuova mostra "To conquer the Sky: Dai Dinosauri a Leonardo da Vinci" che viene allestita all'interno dell'ex Convento dei Cappuccini dove ha sede il GeoMuseo Monte Arci.
Il percorso mostrerà i passaggi evolutivi che hanno portato diverse classi di animali a conquistare gli spazi aerei. Saranno esposti diversi modelli di dinosauri teropodi, dal grande Allosaurus al piccolo Confuciushornis e di pterosauri, i grandi rettili volanti del Mesozoico, con i fossili degli animali di cui si cibavano.
Source: The Flight