Roll-out for the first F-35B Italian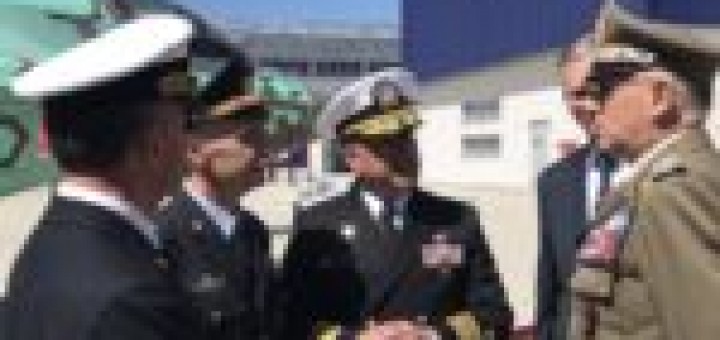 Il primo F-35B assemblato internazionalmente ha effettuato oggi il roll-out dalla FACO (Final Assembly & Check Out ) di Cameri, in the province of Novara. Si tratta del primo esemplare assemblato fuori dagli Stati Uniti.
La versione B dell'F-35 è la variante Short Take-Off/Vertical Landing (a decollo corto e atterraggio verticale) del caccia di quinta generazione prodotto da Lockheed Martin di cui l'Italia ha effettuato un ordine di 30 esemplari della versione B che saranno impiegati sia dall'Aeronautica Militare che dall'Aviazione Navale. A questi si aggiungono altri 60 F-35 nella variante base "A".
Il rollout di BL-1, il primo F-35B assemblato in Italia, testimonia il risultato della collaborazione tra il Ministero della Difesa, Leonardo e Lockheed Martin. La FACO (Final Assembly and Check Out) di Cameri fa capo al Ministero della Difesa ed è gestita da Leonardo in collaborazione con Lockheed Martin che impiega una forza lavoro di più di 800 persone qualificate.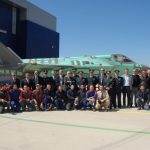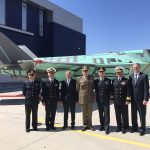 Il primo volo di BL-1 è previsto a fine agosto, la consegna al Ministero della Difesa è prevista per novembre. Inoltre quest'anno altri due F-35A usciranno da Cameri: il primo entro luglio e il secondo entro l'ultimo trimestre.
Ad oggi dalla FACO sono stati assemblati e consegnati sette F-35A: quattro hanno affrontato la Trasvolata Atlantica e sono attualmente basati presso Luke Air Force Base, Arizona, a disposizione della scuola internazionale, e tre sono operativi con l'Aeronautica Militare presso la base aerea di Amendola, vicino Foggia, dove hanno già totalizzato più di 100 flight hours.
Dopo una serie di voli di collaudo a Cameri, il primo F-35B con ai comandi un pilota italiano compirà nei primi mesi del 2018 una trasvolatacon destinazione la Naval Air Station di Patuxent River, Maryland, dove saranno eseguiti i test per la certificazione elettromagnetica (Electromagnetic Environmental Effects). La consegna del prossimo F-35B italiano è prevista nel novembre 2018.
La FACO di Cameri è l'unico sito produttivo di F-35B al di fuori degli Stati Uniti. Qui saranno assemblati gli F-35A e B italiani oltre i 29 F-35A per la Royal Dutch Air Force (Aviazione olandese). A Cameri saranno prodotte anche le ali per 835 F-35A di tutti i partner del programma.
The post Roll-out per il primo F-35B italiano appeared first on From The Skies.
Source: From the skies