Ryanair Unveils Winter programme of flights to and from Pisa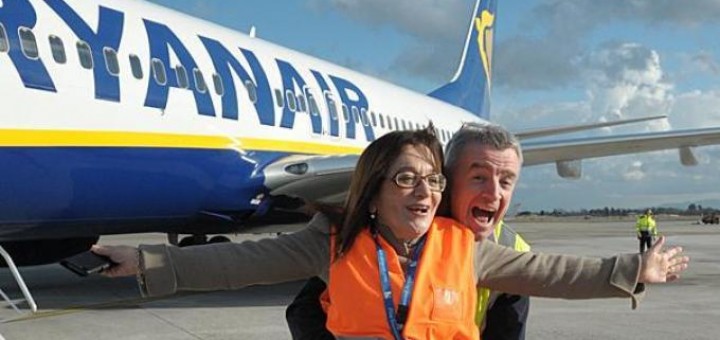 Ryanair

ha lanciato oggi la sua programmazione invernale

2014 by'Pisa Airport,

con due nuove rotte invernali per Comiso e Lisbona e voli addizionali su altre quattro rotte

(Eindhoven, Madrid,

Palermo e Tenerife

),

che permetteranno di trasportare oltre

2,7 millions of customers.
A Pisa

, Kenny Jacobs, Ryanair's Chief Marketing Officer, said:


"Ryanair è lieta di lanciare la sua programmazione invernale

2014 from Pisa, with 24 routes,

incluse

2

nuove rotte per Comiso e Lisbona e maggiori frequenze su

4

ulteriori rotte

,

i cui biglietti andranno in vendita sul sito web Ryanair.com domani

.
Nel corso della conferenza stampa

, Gina Giani,

amministratore delegato e direttore generale di

SAT said:


"Gli incrementi di traffico previsti da Ryanair per la stagione invernale

2014/2015

confermano il successo di una partnership che ha contribuito in modo determinante alla competitività del settore turistico Toscano

. After 16 years,

la collaborazione con Ryanair continua infatti a generare un impatto estremamente positivo sul territorio

,

in termini turistici ed economici

,

contribuendo allo sviluppo di traffico dell'aeroporto Galilei

.

Oggi circa

30

voli Ryanair al giorno

,

nazionali ed internazionali

,

partono o atterrano nell'aeroporto di Pisa

,

rendendolo il secondo aeroporto in Italia per numero di destinazioni servite da Ryanair"

.
Source: The Flight