Valentine's Day: the British Airways crew couples tell their story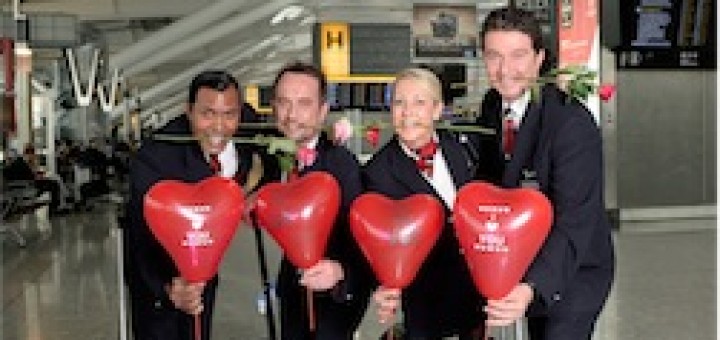 On the occasion of the most romantic day of the year, British Airways asked the couples formed between components of its crews to share their love stories and uncover the secrets to prevent small disputes dimension torque.

Luke and Sara are Devout husband and wife, and traveling together all over the world. In this area, In fact, couples who have the same shifts may apply to be entered automatically on the same flights. Luca, a native of Livorno, He now lives in Binfield (in Berkshire) with Sara, met at the dawn of the new millennium during a flight to Bangkok, right on new year's day. From that moment you are best left, and have been married since 2005.

"We love working together", said Luca, "especially on the upper deck of the Boeing 747 because it seems to have a private jet. After working with Sara for more than 11 years we didn't even need to ask for more things to each other, It all happens spontaneously ".
On the other hand, Sara commented: "As with any other work, whether you enter the meeting room or Office in the morning, at that very moment you forget to be husband and wife and that time has just partners. We try to remain professional and not to think only to personal things when we arrive at destination, but also to socialise with the other crew members ". The question of who is more romantic pair, Sara responds: "Luca is Italian, so it is much more sentimental than me. A month after our first meeting we were working on separate flights that departed from London just minutes away. Mine was bound for Kuala Lumpur, its in Singapore. Halfway through the flight the captain came after me by bringing me a message from Luca, in which he said he loved me ".
Source: The Flight