Ended the Italian Blade tutorial 2015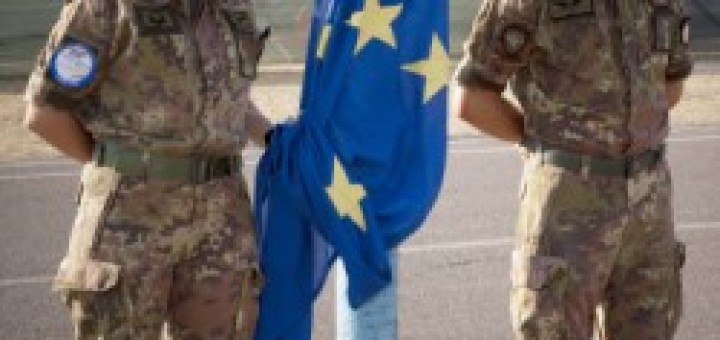 Yesterday evening at 18.30 at, l'military airport "Fabbri" of Viterbo, si è svolta la cerimonia conclusiva dell'esercitazione "Italian Blade 2015".
Sul finire del giorno, ammainando la bandiera è calato anche il sipario sulla più grande esercitazione con elicotteri militari di tutto il 2015.
"Il bilancio finale della Italian Blade," explains a note, "è estremamente positivo: 1200 persone di sette nazionalità diverse hanno lavorato e cooperato insieme per 15 days, pianificando e portando a termine numerose missioni di grande complessità e consentendo agli equipaggi di volare per quasi 600 ore con tutti e 32 gli elicotteri europei rischierati sulla base di Viterbo.
Oltre all'enorme lavoro svolto da tutti i militari coinvolti, l'esercitazione ha avuto risvolti positivi per tutte le forze armate che hanno partecipato all'evento, le quali hanno visto la loro capacità di interoperare elevarsi a ottimi livelli, ma ciò che più conta è che i vari contingenti hanno imparato a convivere e a sentirsi parte di un unica forza armata con obiettivi comuni."
Come ha detto nel pomeriggio il rappresentante dell'EDA (European Defence Agency) Andy Gray:"Il fulcro di tutto sono sempre le persone, dobbiamo imparare a fidarci l'uno dell'altro, a sentirci uniti e ad avere fiducia in chi ci sta accanto, a prescindere dalla sua nazionalità. Se impareremo questo saremo sicuramente una forza armata, più efficace e interoperabile".
Il Comandante dell'Aviazione dell'Esercito Antonio Bettelli prima di congedare il personale ha voluto rivolgere a tutti un saluto: "Sono orgoglioso dei risultati che tutti voi avete saputo ottenere nel corso di questa esercitazione, auguro a tutti voi di poter custodire e tramandare questa significativa esperienza quale seme per un futuro di sempre maggiore integrazione fra le nazioni europee."
Source: The Flight