Syria, the de Gaulle goes into action: Airborne fighters, ongoing bombardment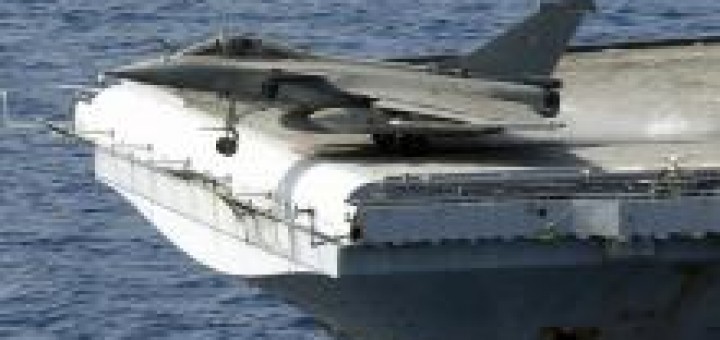 La portaerei francese Charles de Gaulle è entrata in azione lancianso il suo primo raid contro le postazioni dello Stato islamico in Siria.
Giunta ieri nel Mediterraneo Orientale, nonostante la sua posizione non sia ancora ottimale, the de Gaulle ha lanciato diversi Rafale. Il raid è in corso.
L'operatività della portaerei con i suoi 18 Rafale and the 8 Super Etendard triplicherà la forza offensiva dei francesi contro l'ISIS.
Source: Defense Online