Russian Su-24 shot down by F-16 Turkish in Syria: What do we know so far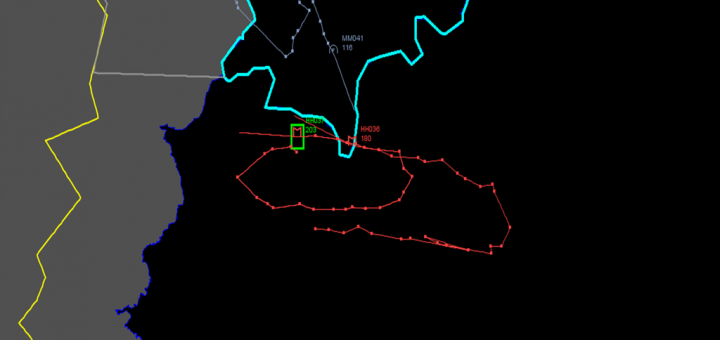 Today, Tuesday, 24 November, at 10.24 CEST un caccia bombardiere russo Su-24 è stato abbattuto da un F-16 turco al confine turco-siriano.
Stando alla lettera inviata dalla Turchia alle Nazioni Unite, diffusa da Wikileaks, due Su-24 russi avrebbero approcciato lo spazio aereo turco nella distretto di Yayladagi, provincia di Hatay. Due F-16 turchi avrebbero intercettato i due Su-24 russi e attraverso i canali di "emergenza" gli avrebbero intimato di variare la propria rotta per 10 volte in 5 minutes. I due cacciabombardieri russi hanno ignorato le segnalazioni, ed hanno invaso lo spazio aereo turco ad una quota di 19.000 feet (about 6000 m) penetrando per circa 1,36 miglia percorrendo 1,15 miglia per una durata di 17 seconds.
A seguito di questa violazione, uno dei due Su-24 ha abbandonato lo spazio aereo turco mentre il secondo ha continuato la sua rotta ed è stato abbattuto dagli F-16 che stavano effettuando una missione di ricognizione lungo in confine. Il Su-24 è precipitato su territorio siriano. I due piloti russi si sono eiettati, ma ancora non è chiaro il loro destino. Stando ad alcuni filmati pubblicati sui social network, uno dei due componenti dell'equipaggio sembra essere stato ucciso, mentre l'altro è stato catturato dai ribelli siriani. In questi filmati si nota anche che alcuni ribelli hanno aperto il fuoco contro i due piloti russi mentre cercavano di raggiungere terra con il paracadute.
Il Ministero della Difesa russa contesta la versione turca dell'accaduto. Stando ai dati in loro possesso e a quelli della contraerea siriana, il Su-24 non ha mai violato lo spazio aereo turco, tant'è che l'aereo è precipitato su territorio siriano. Secondo i dati raccolti dai radar installati presso la base di Hmeymim (dove risiede il centro delle operazioni russe in Siria), gli F-16 turchi hanno invaso lo spazio aereo siriano nel tentativo di inseguire ed abbattere il Su-24.
Inoltre un elicottero Mil Mi-8 impiegato nelle operazioni di recupero (SAR: Serach and Rescue, Search and rescue) dei due piloti russi, è stato colpito dai ribelli siriani e costretto ad un atterraggio di fortuna in territorio neutro. Un membro dell'equipaggio è rimasto ucciso. L'elicottero è stato successivamente distrutto sempre dai ribelli con un TOW come dimostra questo filmato.
Putin ha definito questo atto come "una pugnalata alle spalle" ricevuta dalla Turchia. Il Ministero della Difesa russa ha inoltre adottato alcune contromisure
a partire da domani tutte le azioni di bombardamento su territorio siriano saranno effettuate sotto la scorta dei caccia

,

che proteggeranno i bombardieri

sarà dispiegato l'incrociatore "Mosca

"

dotato di sistema antiaereo S-300 che sarà utilizzato nei confronti di ogni possibile minaccia

sono stati interrotti tutti i contatti militari con la Turchia
Seguiranno aggiornamenti.
The post Su-24 russo abbattuto da F-16 turco in Siria: cosa sappiamo finora appeared first on From The Skies.
Source: From the skies