The Boeing program 747 reaches the milestone of 1.500 aircraft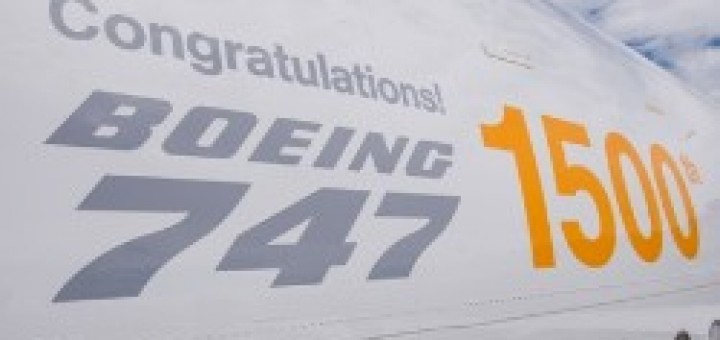 Boeing celebrated these days delivery to a customer of millecinquecentesimo Jumbo 747. The aircraft, a 747-8 Intercontinental, has been delivered to Lufthansa and is the fourteenth plane of this series to be delivered to the main German airline.
"The achievement of this milestone is a testament to the ability of ' and of our commitment to continuous innovation," commented on Eric Lindblad, Program Manager 747 Boeing Commercial Airplanes. "The new 747-8 is keeping promises to our customers and we continue to explore ways to make it even more efficient in the future."
it 747 is the first wide body aircraft to reach the historic milestone of 1500 copies. Its shape has become an instantly recognizable icon and ' the same passengers have appreciated the qualities.
During the awards ceremony dedicated to the event ', was shown to the public a special logo that celebrates the event '.
Source: The Flight