The cinema takes flight from Turin airport '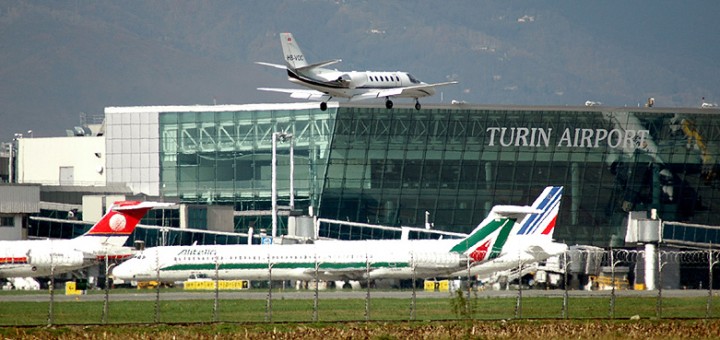 L'
Turin airport
strengthens the collaboration with the
Museo Nazionale del Cinema
, increasingly contributing to the development of tourist and cultural vocation of the territory.
Passengers will transit from "Sandro Pertini" they will learn about the cultural ' of the city's most visited museum, It is headquartered in Turin's landmark, The Mole Antonelliana.
Film history has repeatedly demonstrated the charm that the flight and airports have the Viewer, but this is the first time that the cinema, with its history, Enter an airport.
Incoming passengers are welcomed, at the end of the exit path from the baggage claim Hall, from a ' anticipation of temporary exhibitions held at the Mole Antonelliana.
The exhibition which opens this space is BEST ACTRESS. Dive from Oscar, the national Cinema Museum until 31 August 2014. All airport ', 12 give small boards anticipating over 370 opere in mostra alla Mole Antonelliana che ripercorrono la storia delle donne che hanno vinto la prestigiosa statuetta come migliore attrice dal 1929 al 2014. Ritratti di star, immagini dei film da loro interpretati si alternano a bellissimi manifesti, costumi di scena, oggetti dal set, sceneggiature e istantanee della cerimonia, preziosi documenti legati alla storia dell'Academy.
Alle immagini fotografiche di grande formato che raccontano la storia del cinema si aggiunge una delle tre postazione multimediali (le altre sono nella zona partenze/arrivi) che permettono di esplorare la ricchezza delle collezioni museali, attraverso la consultazione di una selezione dagli archivi del museo, periodicamente rinnovata. Si potrà così sfruttare il tempo d'attesa per avere informazioni pratiche, conoscere la programmazione del Cinema Massimo, ottenere anticipazioni su tutti gli appuntamenti e le iniziative, inclusi Torino Film Festival, CinemAmbiente, TGLFF – Torino Gay&Lesbian Film Festival.
Source: The Flight