To RobilantAssociati the International Yachting and Aviation Awards for ' Alitalia Lounge Turtleneck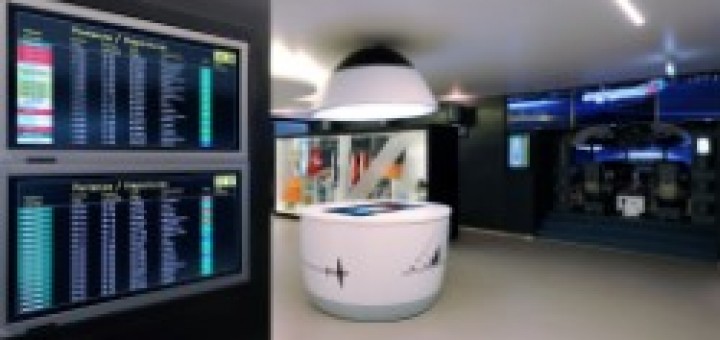 RobilantAssociati, Brand Advisory firm and Strategic Design, has been awarded the'International Yacht and Aviation Awards, prestigious international award given by the British trade journal Design et al.

The ' Agency founded by Maurizio di Robilant clinched first place in the category Airline Lounge with the retail project "Alitalia Lounge Turtleneck" at l'Leonardo da Vinci airport of Rome Fiumicino.
The RobilantAssociati project has defeated the competition of other projects in shortlist: l'Heydar Aliyev International Airport, the Turkish Airlines CIP Lounge and Lounge Cathay Pacific.

"Seven hundred square feet of elegance, innovation, style: the Polo lounge was conceived as a true temple of Made in Italy, a welcoming experience at ' 360 degrees that celebrates the values of Alitalia and focuses the theme of travel all ' in a modern environment and Aeronautics," says Roger Botti, Creative Director at RobilantAssociati. "This project was one of the last steps of a comprehensive branding strategy, composed of different actions that pointed, an action after ' ' other, to make Alitalia the Ambassador ' nel mondo delle eccellenze italiane. But this award is very gratifying because it rewards our expertise in Retail Branding as well as the ability to accompany our customers, with successful projects, as much as national markets on international markets."

The awards were held in recent days in London. To withdraw the award to the team of ' RobilantAssociati Retail Branding.
Source: The Flight