Transaero will operate some domestic routes with the 747-400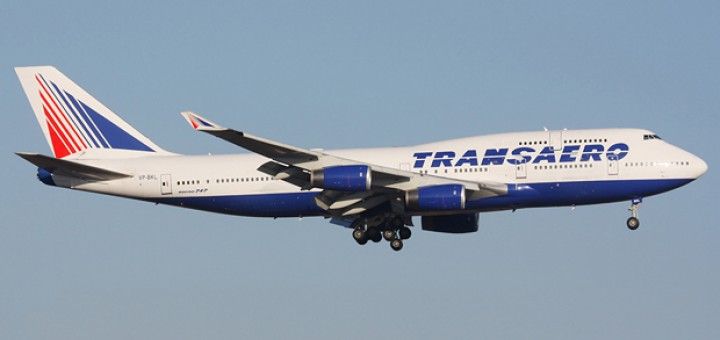 Transaero Airlines has announced that it will operate, for the first time, some of its domestic flights departing from Moscow to St. Petersburg, Sochi, Vladivostok and Khabarovsk with a Boeing 747-400. The decision stems from growing demand on these routes, summer.
Flights from Vnukovo will be operated with a Boeing 747-400 specially equipped with the Wi-Fi service to allow passengers the ' network access and mobile communications. Transaero is the sole operator of Boeing ' 747-400 in ' Eastern Europe and uses these aircraft on charter and scheduled flights departing from Moscow to destinations of middle and long-range. During the summer ' 2014 the Boeing 747-400 the company also will fly from St. Petersburg to leisure destinations of Greece, Cyprus, Tunisia and Turkey.
Source: The Flight