Flight across the Atlantic for the first F-35 Italian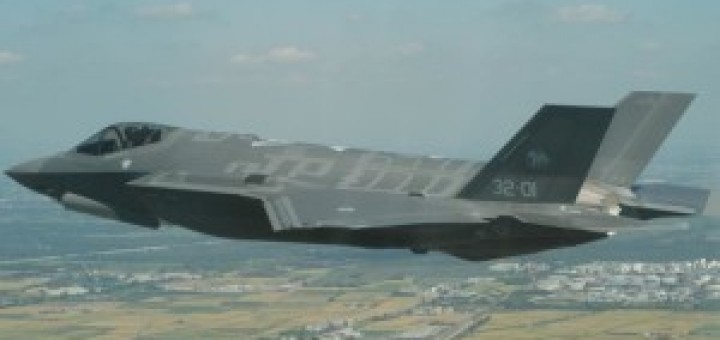 The air force F-35A, the first built outside the u. s., accomplished successfully across the Atlantic. AND' the first time an F-35 performs a mission of this kind.
The first flight was planned in the summer 2014 When some F-35B of the U.S. Marine Corps were to make their first appearance in Europe in the Farnborough airshow and Fairford (RIAT). Just before their departure was found a serious flaw in a F-35A and the entire fleet was grounded. AND' a new appearance of the F-35 stubs for this summer at RIAT 2016.
The F-35A (MM7332/32-01) took off from Cameri on 3 February, accompanied by two Eurofighter (MM55095/4-23 and MM55130/4-33) two tanker KC-767A (MM62228/14-02/03 and 14-MM62227) and two C-130J (MM62180/46-45 46-51/eMM62186). Always on 3 February they reached the Lajes air base, in Portuguese (Açores), before crossing the Atlantic Ocean.
Photo: Lajes air force aircraft before the flight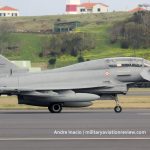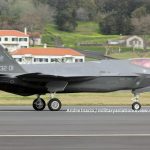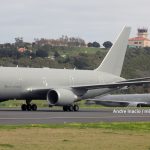 The flight ended yesterday 5 February, with the landing at Naval Air Station Patuxent River, Maryland (USA). Initially the arrival was scheduled for 4 February but, due to the strong winds, It was postponed by one day. One of two Eurofighter remained at Lajes to reserve, waiting for the return of the KC-767, C-130 and the other Eurofighter.
Photo: F-35 to-1 to Pax River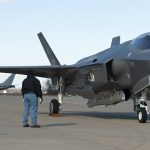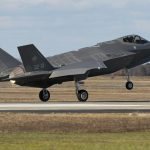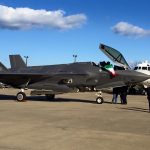 The F-35 to-1, made at the Cameri PHACO, required 3 supplies in the first flight between Cameri-Lajes lasting 6 hours, and other 4 for the second stroke Lajes-Patuxent River, lasting 7 hours. With controls on major Gianmarco "Ninja" Di Loreto that in an interview after landing expressed his satisfaction and pride for the fulfillment of this mission, conducted with an F-35 built in Italy and flown by an Italian.
The F-35 will stay for three months at Patuxent River and where it will be tested "electromagnetic environmental effects" (E3), evaluating the effects of electrostatic events on the aircraft. The goal is to enable the aircraft to withstand a series of electromagnetic threats, radio interference to weathering. Then you will be transferred to the Luke Air Force Base is home to the International Centre for training for pilots of F-35, where two air force pilots were trained in the past few months.
Photo:
Andres Inacio, N T, Lockheed Martin/Andy Wolfe
Sources:
militaryaviationreview.com
www.flightglobal.com
The post flight across the Atlantic for the first F-35 Italian appeared first on From The Skies.
Source: From the skies