Twin brothers flew Apache flight together in Afghanistan
Chief Warrant Officer 4 Isaac Smith and Chief Warrant Officer 4 Stewart Smith are two identical twins serving as helicopter pilots in the U.S. military.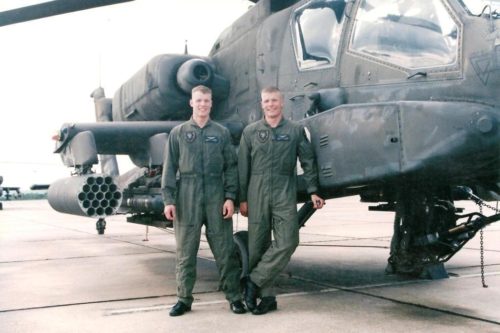 Isaac is a HH-60M Blackhawk helicopter pilot on attachement to 2nd General Support Aviation Battalion, 4th Aviation Regiment (TF Mustang), 4th Combat Aviation Brigade, 4th Infantry Division while is brother Stewart is a AH-64D Apache helicopter pilot assigned to the 1st Attack Reconnaissance Battalion, 211th Aviation Regiment, Utah National Guard.
Both are deployed with Task Force Mustang in support of Operation Resolute Support in Afghanistan.
On Aug. 31, both men were able to share a flight together for the first time ever since they went to serve in the Army National Guard as cannon crew members when they were 17 years-old.
For more information, hit the Source below