Final farewell to RF-4E Phantom II Greeks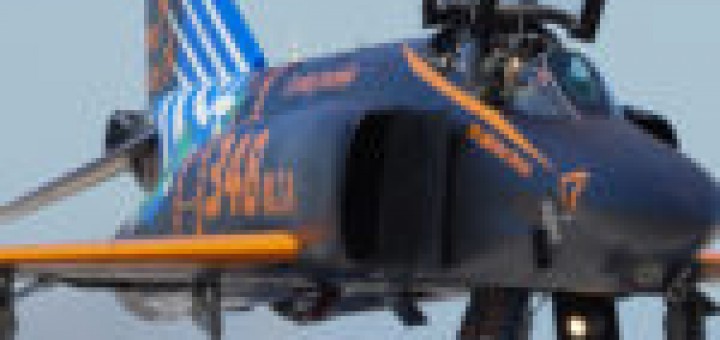 it 5 may 2017 si è svolta presso la base aerea di Larissa la cerimonia di addio degli ultimi RF-4E Phantom II ancora in servizio con la Polemikí Aeroporía (Aviazione Militare greca), in seguito alla sospensione delle attività del 348 Mira (Flock) inquadrato nel 110 Pteriga Machis (Combat Wing). Non a caso l'evento ha avuto come nome: "The end of the film".
it 4 maggio la Polemikí Aeroporía ha aperto i cancelli della base di Larissa agli spotter dove era presente anche il nostro Andrea Bellandi. Durante lo spotter day è stato possibile ammirare il sorvolo degli RF-4E special color e altri velivoli ospiti come Mirage 2000, F-16 del 337 Mira, F-16 del Demo Teams Zeus e T-6 del Demo Team Daedalus.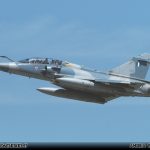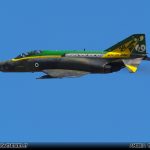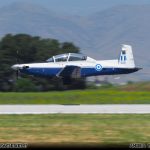 it 348 Mira (Tactical reconnaissance Squadron), callsign 'Eyes' , nasce dopo che la Grecia, entrata a far parte della NATO nel 1952, valutò la necessità di doversi dotare di un reparto specializzato nella ricognizione tattica. In quegli anni il 335 Mira del 112 Combat Wing, basato ad Eleusis, aveva equipaggiato degli F-84 G Thunderjet con una fotocamera nella parte anteriore del serbatoio alare e, a seguito dei risultati soddisfacenti, the 5 July 1954 nacque il reparto Tactical Reconnaissance Flight che fu rischierato presso la base di Larissa.
it 5 may 1955 il reparto entrò a far parte dell'assetto di ricognizione tattica della NATO ed acquisì la denominazione definitiva 348 Tactical Reconnaissance Squadron, con l'impiego dei nuovi aerei Lockheed RT-33A. In 1956 the 348 Mira sostituì gli RT-33A con gli RF-84F Thunderflash che potevano utilizzare contemporaneamente fino a 3 fotocamere, e con i quali il 348 Mira ha operato fino al 29 March 1991.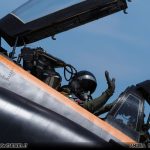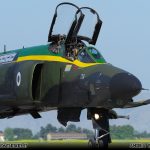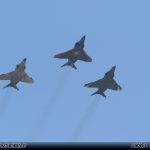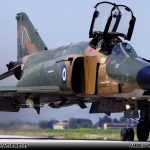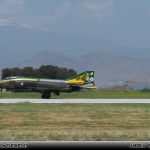 Starting from 1972 l'aviazione greca siglò una serie di accordi per la fornitura dei McDonnell Douglas F-4E Phantom II. L'introduzione del Phantom trasformò la Polemikí Aeroporía in una forza che poteva svolgere complesse operazioni aeree offensive comprese operazioni di attacco al suolo di precisione impiegando una notevole potenza di fuoco, ognitempo e indipendentemente dalle condizioni meteorologiche, introducendo così la concezione di caccia multiruolo. In fact, oltre alla versione standard, l'aviazione greca acquisì anche la versione da ricognizione RF-4E che a partire dal 1978 affiancò gli RF-84F del 348 Mira.
Gli RF-4E sono dotati di 4 differenti fotocamere analogiche: una per scattare foto da 35,000 piedi in modalità LOROP (Long Range Oblique Photography), una utilizzata per quote intermedie, una per le basse quote ed una ad infrarossi per immagini diurne/notturne. Un altro importante ruolo svolto dagli RF-4E del 348 Mira a partire dal 2003 è stato quello di electronic intelligence (ELINT) con l'installazione del pod ASTAC.
Ora, con la dismissione degli RF-4E, il ruolo di ricognizione tattica sarà riassegnato agli F-16 del 335 Mira, mentre quelli di electronic intelligence dovrebbe essere affidato ai Mirage 2000.
La cerimonia di addio agli ultimi Phantom in Europa ha richiamato molti appassionati, vista la sua gloriosa e lunghissima carriera. Fu impiego in scenari diversi e con diversi ruoli, a partire dalla Guerra del Vietnam e nel periodo della Guerra fredda, per poi essere impiegato per sopprimere le difese aeree nemiche durante la Guerra del Golfo.
Il Phantom, progettato alla fine degli anni '50, venne prodotto in circa 5200 esemplari divenendo così il simbolo della superiorità aerea americana e il secondo aereo da combattimento occidentale dotato di motori a reazione più costruito al mondo, secondo soltanto all'F-86 Sabre.
Tutt'ora è utilizzato dalle forze aeree di Turchia, Japan, Iran e Corea del Sud.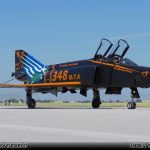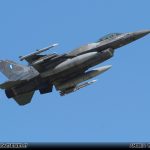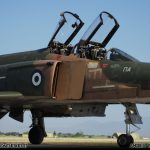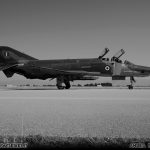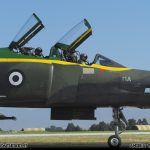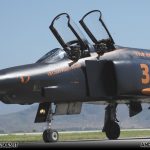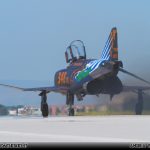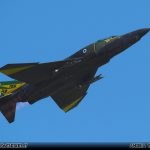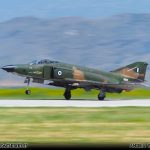 The post Ultimo saluto agli RF-4E Phantom II greci appeared first on From The Skies.
Source: From the skies