The multipurpose offshore patrol vessel launched in Muggiano "Thaon di Revel"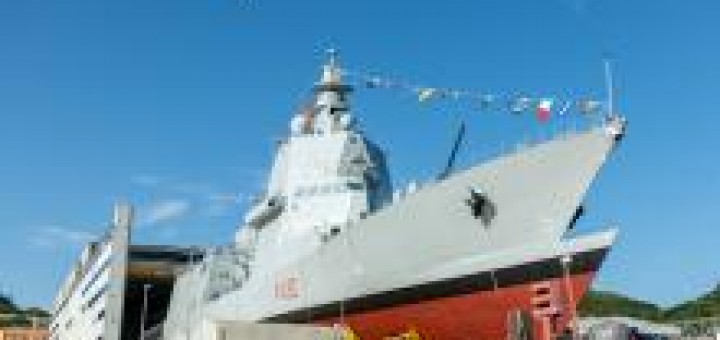 Was held today at the Fincantieri shipyard in Muggiano (La Spezia) the launching ceremony of the first Multipurpose offshore patrol vessel (PPA), "Paolo Thaon Di Revel".
The godmother of the ship was Irene Imperiali, nephew of Admiral Paolo Thaon di Revel.
This PPA, first of seven units, will be delivered in 2021 and is part of the renewal plan of the operational lines of the naval units of the Italian Navy decided by the Government and Parliament and launched in may 2015 ("Naval Law").
Source: Defense Online