First F-35 Lightning produced in Italy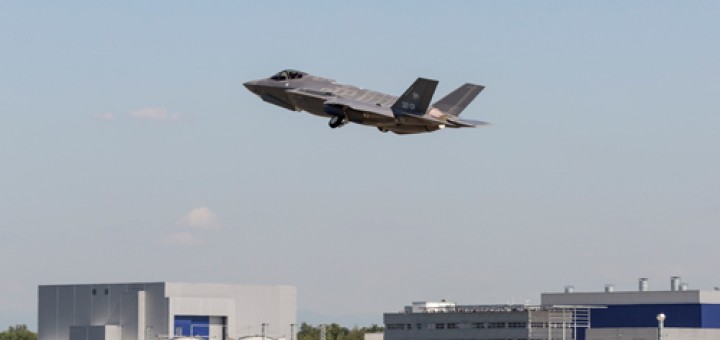 Il primo caccia F-35A Lightning II, prodotto in Italia presso la Final Assembly and Check Out (FACO) di Cameri, ha effettuato oggi il suo volo inaugurale, primo volo di un F-35 al di fuori degli Stati Uniti. The aircraft, called AL-1, è stato pilotato dal test pilot di Lockheed Martin, Bill "Gigs" Gigliotti. Il decollo è avvenuto nel primi pomeriggio di oggi e ha volato per 1 now and 22 minutes, segnando un importante traguardo per l'Italia e il gruppo Finmeccanica – Alenia Aermacchi, che sta cooperando con al programma con la capofila Lockheed Martin.

"Il primo volo dell'AL-1 è un monumentale risultato ottenuto grazie al duro lavoro e alla dedizione dei nostri compagni di team di Alenia Aermacchi and Lockheed Martin," ha commentato Lorraine Martin, general manager del programma F-35 per Lockheed Martin. "Il primo volo in Italia pone una solida base per il programma F-35 dell'Italia e per opportunità future alla FACO di Cameri. Le mie più vive congratulazioni vanno a tutti quelli che hanno lavorato instancabilmente per raggiungere questo importante traguardo del programma internazionale."

Il primo volo di oggi è avvenuto secondo i piani del programma.
Source: The Flight