Vueling: for the holiday season 36 special routes from Italy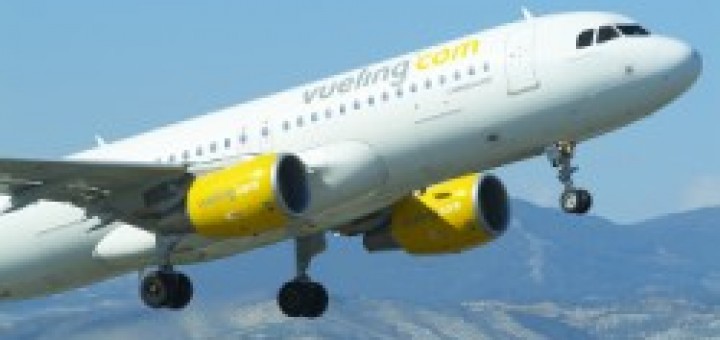 In occasione delle festività natalizie, Vueling annuncia il lancio di 36 collegamenti speciali con un'offerta totale di 76.920 posts, un aumento del 232% rispetto alle festività natalizie del 2013.
"Grazie ai "voli natalizi", gli italiani potranno usufruire in questo modo di 28 nuove mete e di maggiori frequenze verso le principali destinazioni in Europa e godere appieno delle festività del Natale." Spiega una nota della compagnia aerea spagnola. "In addition, le rotte speciali daranno il via anche alle operazioni presso quattro nuovi aeroporti in Italia: Trieste, Perugia, Verona e Pescara."
Vueling offrirà ai passeggeri in partenza da Roma quattordici collegamenti speciali, di cui tredici nuovi, operativi in diversi giorni durante tutto il periodo natalizio, mentre saranno sei le rotte extra, di cui cinque nuove, disponibili dall'aeroporto di Firenze.
"L'aumento delle rotte e l'introduzione dei nuovi collegamenti in occasione delle feste natalizie testimoniano ancora una volta il costante impegno di Vueling nel rispondere alle esigenze degli italiani" ha dichiarato Massimo Di Perna, Regional Manager Vueling per Italia, Switzerland and Malta. "Il nostro obiettivo è quello di offrire un ampia scelta di destinazioni ai nostri passeggeri, che in occasioni delle festività, potranno usufruire di ben 36 nuove rotte per godere al meglio le loro vacanze".
Source: The Flight