Monthly Archive:
Novembre 2021 Si è svolta dal 12 al 26 novembre 2021, presso il 36° Stormo Caccia di Gioia del Colle (BA), l'esercitazione...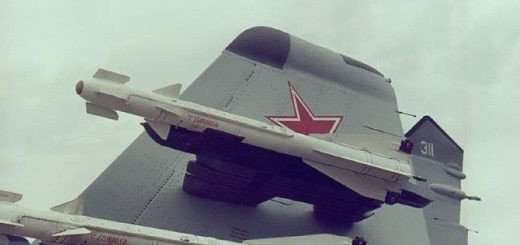 Il Ministero della Difesa russo ha indetto una gara d'appalto per lo smaltimento di munizioni guidate dell'Aviazione della Marina... Israel's Ministerial committee that oversees defense procurement approved the Defense Ministry's recommendation to purchase 10 new helicopters for USD $2.4 billion.
The committee approved the Defense Ministry's recommendation to purchase the new helicopters at a cost of US$2.4 billion.
Accord… WASHINGTON — More American military resources should be dedicated to Guam and Australia as the United States tries to keep pace with the Chinese military in the Indo-Pacific region, the Pentagon announced Monday after completing its months-long study of U.S. forces around the world.
The report, k… For more than two decades, Taiwan tried to buy a fleet of modern conventional submarines to fend off an existential threat – invasion by China. There were no takers.
The United States, Taiwan's main ally, has a nuclear-powered fleet and hadn't built diesel-powered subs in decades. Other nations b… CAIRO/SEOUL — South Korea is in talks with Egypt to export K-9 self-propelled howitzers, industry officials said Tuesday, raising the prospects for the artillery system's first entry into the Middle Eastern and African market.
The negotiations are under way at the EDEX 2021, a major defense exh…