E-2D to get HUD as part of cockpit upgrade
The E-2 is the last fixed-wing carrier-borne aircraft in the U.S. Navy that lacks a Heads-Up Display (HUD), this will change with the E-2D Hawkeye Cockpit Technical Refresh (HECTR program.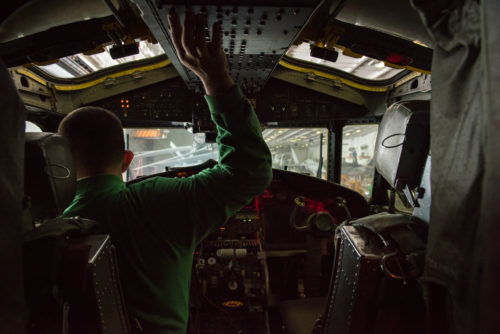 The upgrade by Northrop Grumman Aerospace Systems (NGAS) is necessary as the E-2D Integration Navigation, Controls and Displays System (INCDS) cockpit will not support the E-2D mission in the Delta System Software Configuration (DSSC) 6 timeframe.
The HECTR program also aims to reduce the cockpit workload of the Hawkeye crew due to the addition of aerial refueling capability.
For more information, hit the Source below