100th Missile Defense Brigade is first U.S. Army unit to win Omaha Trophy
The U.S. Strategic Command's 2019 Omaha Trophy was awarded to a Army unit for the first time.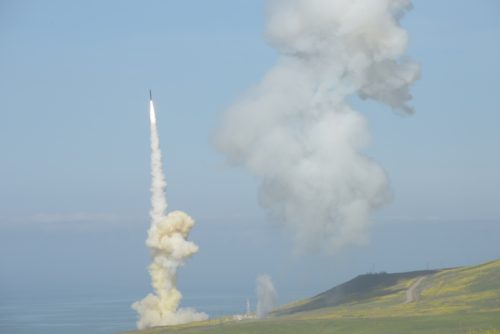 The trophy was created back in 1971 by the U.S. Air Force's Strategic Air Command as a token of appreciation to the command's best wing. It has since then evolved into five awards to recognize U.S. Strategic Command's premier intercontinental ballistic missile wing, ballistic missile submarine, strategic bomber wing, global operations (space/cyberspace) unit and strategic aircraft wing.
The 100th Missile Defense Brigade won the global operations award. The National Guardsmen's flawless execution of Flight-test Ground-based Interceptor 11 on Mar. 29, 2019 was instrumental in helping the unit secure the award.
On that day, two operational missile defense crews, one at Schriever Air Force Base and one 49th Missile Defense Battalion crew at Fort Greely launch two ground-based interceptors from Vandenberg Air Force Base to intercept threat-representative intercontinental ballistic missile test vehicle.
For more information, hit the Source below