Framework agreement on the business plan of Piaggio Aero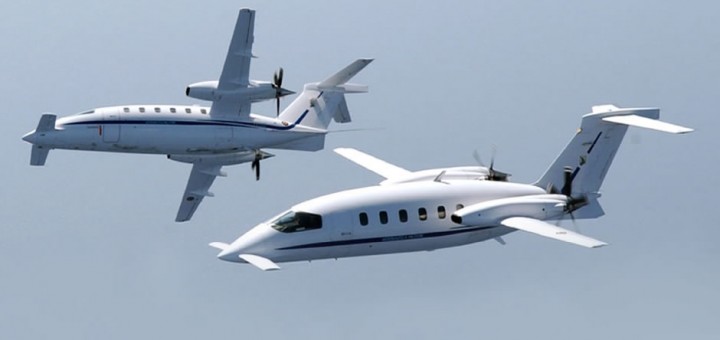 Piaggio Aero

ha nuovamente illustrato ieri alle organizzazioni sindacali nella sede del Ministero delle Attività Produttive il piano di salvataggio e rilancio dell'aziendaribadendo la necessità di dare esecuzione al riassetto strategico industriale

,

attraverso cinque punti chiave

.

Il primo punto chiave è la realizzazione di nuovi programmi di diversificazione di linee produttive con lo sviluppo di nuovi velivoli sia civili

(l'

Avanti EVO appena presentato

)

che da pattugliamento pilotati e a pilotaggio remoto

(P. 1HH HammerHead –

MPA

) .

Altro punto importante sarà l'implementazione ed il rafforzamento delle attività nel settore della motoristica aeronautica con l'efficientamento delle attuali produzioni e la ricerca di nuove commesse e partnership internazionali

.

Il terzo punto è il trasferimento nel nuovo stabilimento produttivo di Villanova d'Albenga

,

ormai completato

,

dove verranno concentrate

,

come da piano

,

tutte le strutture produttive di Finale Ligure e Genova Sestri Ponente

.

L'azienda quindi si focalizzerà sulle attività produttive "core

"

esternalizzando le produzioni velivolistiche non primarie

.

A tal proposito Piaggio Aero ha confermato che la selezione di Laer

,

un fornitore aeronautico certificato che porterà nel suo nuovo insediamento

,

a Villanova d'Albenga

,

anche parte delle proprie produzioni

,

aumentando anche le possibilità di occupazione

.


L'ultimo punto proposto da Piaggio Aero è la conferma

,

che accoglie una richiesta del Governo

,

di mantenere interne a Piaggio Aero tutte le attività di manutenzione

,

revisione e riparazione velivoli

,

a Genova Sestri Ponete

,

potenziandole nella logica di un rafforzamento di questo settore che crescerà per tipologia di velivoli mantenuti

, both civilian and military.

In questa logica rimarranno direttamente presso Piaggio Aero le attività di verniciatura velivoli e verrà costituito il "delivery center"

,

con l'utilizzo di un ulteriori strutture all'interno dell

'

aeroporto internazionale di Genova

.
Source: The Flight