ADR installs a maxi screen info flights at Terminal 1 departures from Fiumicino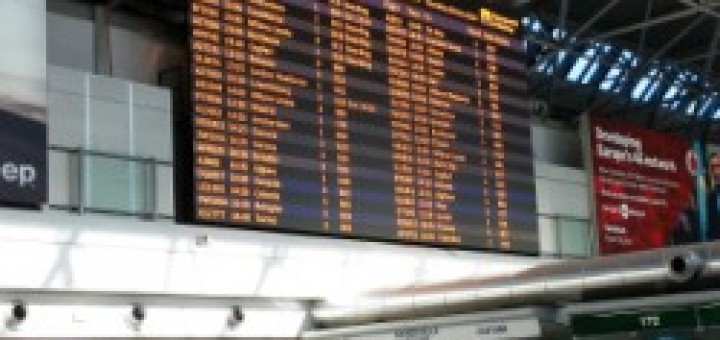 Airports of Rome installed a new giant screen "info-full", located in the departures hall of Terminal 1 dell'Leonardo da Vinci airport of Rome Fiumicino. Led display board, for energy saving, was set up in the top center of the check-in Hall to improve passenger information about the flight times and the desk of acceptance and also can be used to give to our community service messages.
The new light show, the length of 10,5 meters for 6 Tall, a total of 62 square meters, condensation efficiency, solidity, durability and light weight. Large size, architectural and aesthetic harmonization are only some of the features of the big screen. The game board is able to provide the passenger with high contrast and brightness levels, to optimize the visual feedback of graphic characters, from every perspective and distance, on information as important as those relating to flights.
Source: The Flight