Aeronautica Militare 4.0: presented the calendar 2017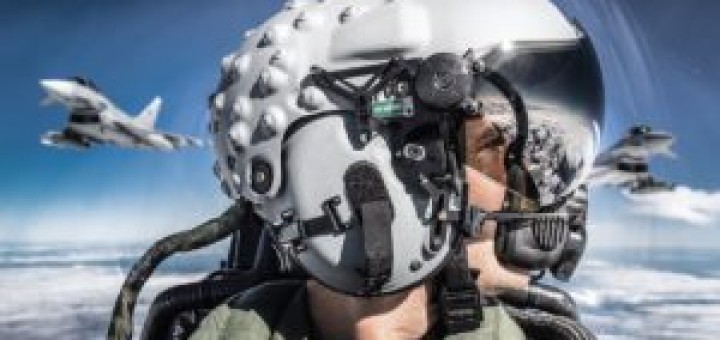 "Una Aeronautica sempre più coesa e sempre più utile al Paese." Questo il tema portante del calendario dell'Aeronautica Militare 2017, presentato oggi presso il Centro Alti Studi Difesa, alla presenza del Ministro della Difesa, Roberta Pinotti e dei vertici militari.
Il titolo scelto per il 2017 è "Aeronautica 4.0", che riprende il concetto di "Industria 4.0", a testimoniare la piena entrata nella "quarta rivoluzione industriale", fatta di automazione, tecnologia smart, realtà virtuale, cyber-sistemi modulari, flessibili e pienamente interoperabili.
Mezzi sofisticati e tecnologie all'avanguardia intorno alle quali ruota e si evolve senza sosta una struttura complessa, sempre più moderna e coesa, al servizio del Paese in strettissima collaborazione con le altre agenzie dello Stato, con un personale caratterizzato da profonda motivazione e elevata professionalità.
AND' questa l'anima del calendario AM 2017, dedicato all'aggiornamento della Vision e della Mission dell'Aeronautica Militare in funzione dei continui mutamenti del contesto geo-politico e delle minacce presenti.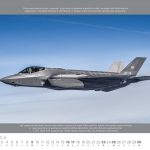 Nel suo intervento, il Ministro Pinotti ha affermato che "nel calendario di quest'anno e nel luogo scelto per presentarlo vi sono molti significati importanti. La scelta del Casd non è casuale, qui si formano gli ufficiali di tutte le Forze Armate. Gli aggettivi che ci hanno raccontato questo calendario sono declinabili a tutte le Forze Armate: interoperabilità, interscambio, flessibilità, Mission dell'Aeronautica e di tutte le Forze Armate. Il pensiero del Libro Bianco sta diventando realtà. La Difesa del Paese è un investimento importante per dare un servizio di altissima qualità ai cittadini."
Il Capo di Stato Maggiore della Difesa, General Claudio Graziano, ha evidenziato che "le nostre Forze armate sono impegnate, come forse mai prima, in numerosi teatri operativi internazionali per garantire la sicurezza internazionale e l'Aeronautica Militare continua a confermarsi una splendida risorsa al servizio del Paese, sempre più all'avanguardia e pienamente integrata nella realtà interforze. Oggi l'Arma Azzurra, che ha alle spalle una tradizione storica importante, non solo è degna del suo glorioso passato ma, sia tecnologicamente sia umanamente, anche migliore."
"Un'Aeronautica sempre più efficiente ed integrata a livello interforze, che oltre a garantire la difesa del territorio e la tutela della sovranità nazionale possa esprimere significative capacità operative nel sistema geopolitico di sicurezza internazionale e contribuire, nel contesto interdisciplinare, alla salvaguardia delle persone, delle cose, della cultura e dei valori del Paese". Con queste parole il Generale Vecciarelli ha voluto sintetizzare la Vision di una Aeronautica Militare in costante evoluzione, forte di una sua specifica identità ma al tempo stesso parte integrante di un sistema complesso.
Source: Ufficio Pubblica Informazione dell'Aeronautica Militare
The post Aeronautica Militare 4.0: presented the calendar 2017 appeared first on From The Skies.
Source: From the skies