Aeronautica Militare: Italian structures participating in exercise JAWTEX in Germany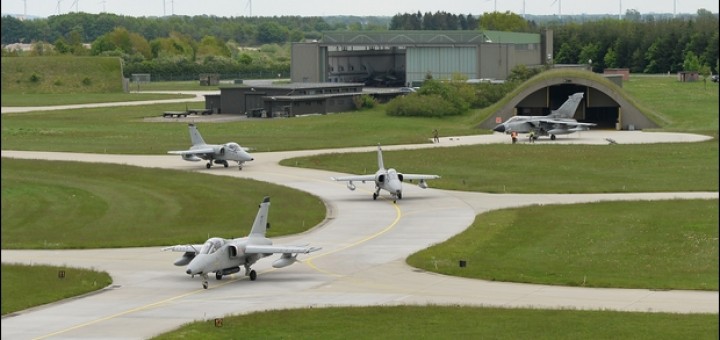 L' Aeronautica Militare participate in these days in Germany with thirteen aircraft and about two hundred servicemen – among pilots, specialists and logistical and operational support staff – to one of the most important aerial exercises 2014 at European level, the JAWTEX (Joint Air Tactical Warfare Exercise), organized by the German armed forces to promote multinational training in integrated planning and conduct of military operations between air forces, ground and naval.
The event, whose organization started about a year ago, It involves eight German air bases, In addition 4500 military of eleven different Nations (Germany, Italy, Finland, Greece, Hungary, Netherlands, Slovenia, Turkey, Czechoslovakia, more Austria and Switzerland as observers), a plane-radar AWACS of NATO and a hundred fighter aircraft, helicopters and transport planes and air refueling. Attend the tutorial also has two frigates of the German Navy, located in the North Sea, and troops, land vehicles and several anti-aircraft defense systems placed at various points on the territory.
In the tutorial, that will end on next 23 may, It simulates a NATO intervention in areas of crisis (CRO – Crisis Response Operation), an opportunity for participating countries to take advantage of the lessons learned in the recent air operations, and to improve the level of standardization and interoperability with other allied partners.
Source: The Flight