Aeronautica Militare: in Italy the first nationals repatriated from Nepal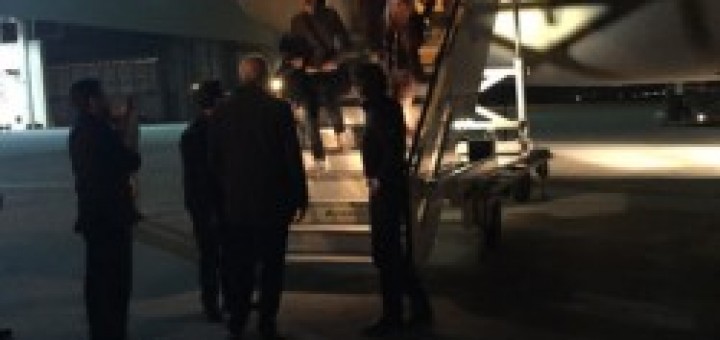 AND' landed around the 21 tonight, all'the military airport of Pratica di Mare, the KC-767 dell' Aeronautica Militare che ha rimpatriato un gruppo di connazionali provenienti dal Nepal. Il velivolo era partito poco dopo le 14 (ora italiana) dalla base aerea di Al Bateen, the United Arab Emirates, dove il gruppo di connazionali era giunto qualche ora prima con un C-130J della forza armata proveniente da Kathmandu.
Altri velivoli da trasporto dell'Aeronautica Militare sono in queste ore impegnati per il trasferimento verso il paese asiatico dei primi aiuti inviati dal Governo italiano per assistere la popolazione del Nepal colpita dal drammatico terremoto del 25 April.
In allegato le foto dell'arrivo.
Seguirà a breve link per download immagini video.
Source: The Flight