Aeronautica Militare: ends the operational use of the Predator in Afghanistan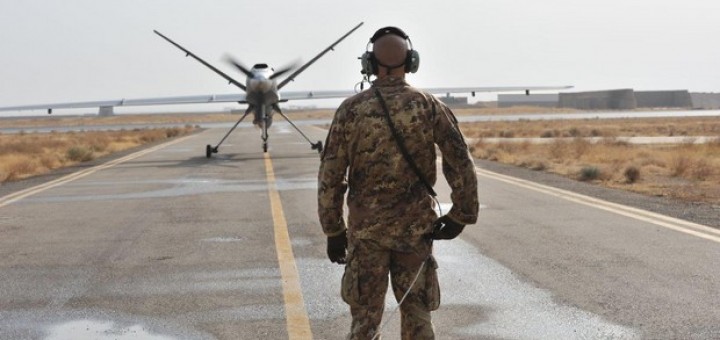 Monday, 1 December, con l'atterraggio di un Predator B dell' Aeronautica Militare sulla pista dell'aeroporto di Herat, si è concluso l'impiego operativo in Afghanistan dell'aereo a pilotaggio remoto a favore delle forze sicurezza afgane e del contingente dell'International Security Assistente Force (ISAF).
Alla fine dell'operazione si è tenuta una sobria cerimonia, alla presenza del Comandante del Train Advise and Assist Command West (TAAC-W), Generale Maurizio Angelo Scardino, e del Comandante della Joint Air Task Force (J.A.T.F.), Colonnello Paolo Latini, nella cui componente aerea nazionale ed interforze del contingente italiano in Afghanistan hanno operato i Predator italiani inquadrati nel Task Group Astore.
Durante la cerimonia è stato simbolicamente ammainato lo stendardo del Gruppo a significare il saluto definitivo al territorio afgano.
"In the more than 7 years of operational history in favour of ISAF mission (June 2007)," explains a note of the air force, "the Predator Italians, in versions "A e "(B)", have made a decisive contribution to the achievement of important operational objectives, playing missions "intelligence", surveillance, reconnaissance and target acquisition over the whole territory of Afghanistan by making 1576 sorties and 14191 flight hours with which were supported 37 Task Force around the international contingent. The Predator from the 28