Afghanistan: two Italian Air Force AMX destroy a Taliban Repeater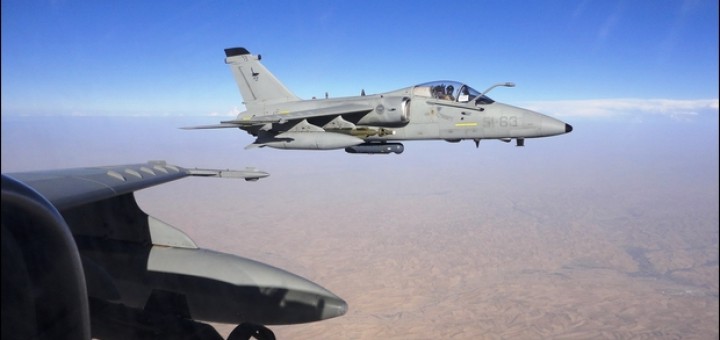 A powerful booster for Taliban radio communications was destroyed yesterday by two hunt AMX Italians in flight by levatisi'Herat's military airport and directed over Bakwa district heights.
The exact location of the Repeater, identified by intelligence assets Regional Command West, He was confirmed by the high definition images "captured" by remote control aircraft Predator B Italian air force.

"AND' a real "spring counter-offensive" what the army and Afghan police forces, with the support of the Italian contingent, are leading from days in the region West of Afghanistan." It said the Commander of Regional Command West and Sassari Brigade, Manlio Scopigno General, on the sidelines of the meeting in Herat with the u.s. General John K. Mc Mullen, Chief of the air forces of Nato in Afghanistan.

For days the Afghan security forces are concentrated in Shindand district where they are conducting a series of operations aimed at ensuring freedom of movement along the main communication routes and to counter the presence of dangerous members of the Taliban insurgency in the area.

"The joint action of yesterday is a legitimate Afghan Government and ISAF to combat season announced by the Taliban", the General said referring to Scopigno strategy used by the onset, Once oriented towards actions from strong media impact and emotional especially focused against local security forces, especially now that nears the date of balloting for the election of the new successor of President Karzai.
Source: The Flight