Air Algérie presents in Toulouse the new cabin that will be installed on its new Airbus A330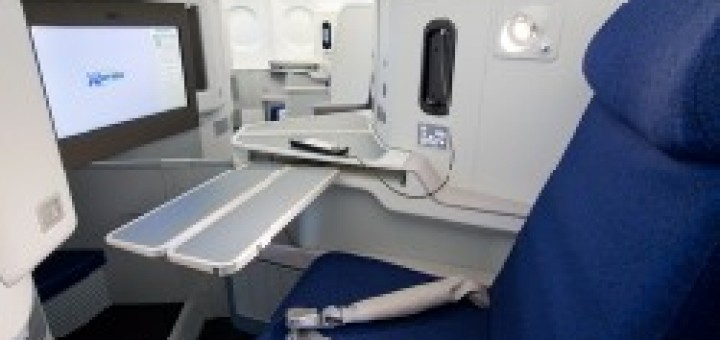 On the occasion of the visit to Toulouse by Boultif Mohamed Salah, Ceo of Air Algérie, la compagnia aerea nordafricana ha presentato ai media la sua nuova cabina. I tre aeromobili Airbus A330-200 che saranno presto consegnati al vettore algerino saranno infatti dotati di questa nuova cabina. L'acquisto dei nuovi aeromobili A330 rientra nell'ambito di un contratto siglato nel gennaio 2014. Gli A330-200 si aggiungeranno alla flotta di aeromobili Airbus del vettore che è costituita da cinque A330.
La nuova cabina, interamente riprogettata è dotata di un sistema d'intrattenimento di bordo di ultima generazione e poltrone più spaziose. La nuova cabina di Air Algérie ospita 18 passeggeri in classe business, 14 in premium economy e 219 in classe economy.
Source: The Flight