Alba Star: first scheduled flight departing from Milan Bergamo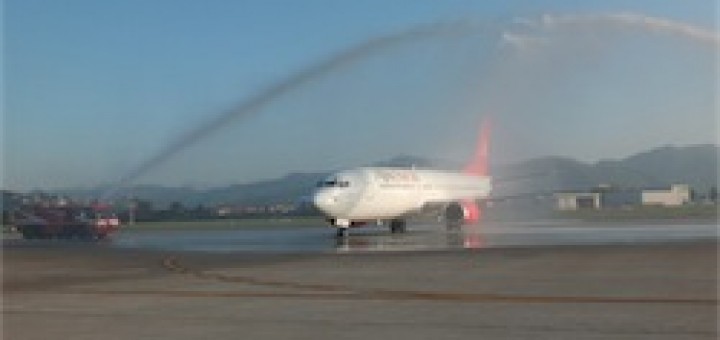 AND' Party today, at 07:30, by'Milan Bergamo airport bound for Lourdes, the first scheduled flight of the airline Alba Star.
The flight was operated by an aircraft Boeing 737-400 the carrier's fleet, which has a total of four and all configured with 170 unique class seats and equipped with leather seats.

With the first departure to Lourdes, programming line officially begins the Spanish airline, that confirms the great importance of Italy as the main market for the Iata Summer season 2015.
Milan Bergamo has important significance for the carrier, with scheduled flights to
Medjugorje, for pilgrimages, and from the Balearic Islands for leisure traffic.
As regards scheduled flights departing from Bergamo to Lourdes, the operational flight are as follows: from Bergamo in Lourdes on Monday, Wednesday,, Friday,
departure at 07:30
and arrival at 09:10; from Lourdes to Bergamo, always Mondays, Wednesday,, Friday starting at
10:10
and arrival at 11:50.
Source: The Flight