Alitalia looks to the future: brand new, new aircraft livery, new interior and new services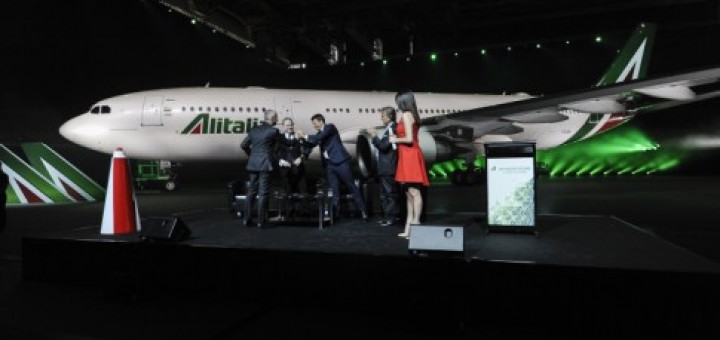 Alitalia ha presentato oggi a Roma il nuovo brand, la nuova livrea degli aerei
e la nuova visual identity ai suoi dipendenti, ai media internazionali e ai propri stakeholder
istituzionali e di business.
Le novità sono state presentate nel corso di un importante evento svoltosi Fiumicino, per più di 1.500 dipendenti di Alitalia, ai quali si è aggiunto il Presidente del
Consiglio, Matteo Renzi.
La compagnia ha anche illustrato una serie di novità, introdotte in tutte le proprie classi di
viaggio sulla flotta di lungo raggio con l'obiettivo di riposizionarsi come leader nei servizi di
alta qualità e come ambasciatore delle eccellenze italiane nel mondo.
I nuovi sviluppi segnano un importante punto di svolta per la compagnia, impegnata nel
rilancio di tutte le sue attività su scala globale.
Source: The Flight