Alitalia back in China: presented for flights between Milan and Shanghai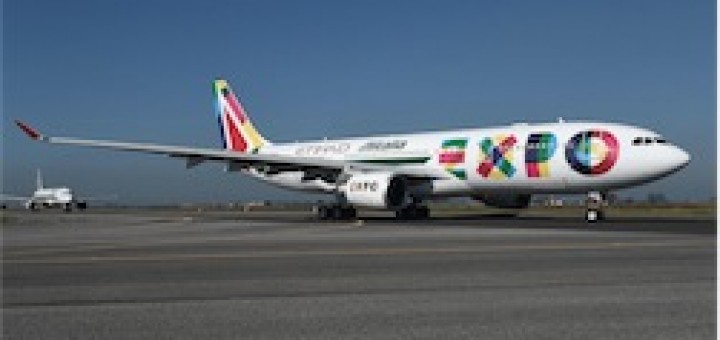 Il presidente di Alitalia, Luca di Montezemolo, e l'amministratore delegato, Silvano Cassano, hanno presentato ieri a Milano il nuovo collegamento intercontinentale diretto Milano Malpensa – Shanghai che segna il ritorno della compagnia in Cina e una ulteriore tappa nello sviluppo dei collegamenti intercontinentali dall'aeroporto di Malpensa.
Shanghai è la prima città della Repubblica Popolare Cinese per numero di abitanti ed è considerata la capitale economica del paese.
The flight, che ha preso avvio con l'inaugurazione di EXPO Milano 2015, rappresenta la seconda novità di Alitalia a Milano, dopo l'avvio del volo diretto su Abu Dhabi dello scorso 29 March.
Oltre ai nuovi voli per Shanghai e a quelli giornalieri per Abu Dhabi, Alitalia ha inoltre rafforzato l'offerta di collegamenti Milano – Tokyo, divenuti quotidiani, come anche i voli su New York JFK.
Oggi Alitalia diventa la prima compagnia a Malpensa per numero di destinazioni intercontinentali servite e nell'arco dei prossimi tre anni punta ad aumentare del 130% il numero di passeggeri di voli intercontinentali sull'aeroporto milanese.
Per la promozione del turismo incoming da Shanghai, Alitalia sta collaborando con le rappresentanze locali del sistema Italia: Consolato italiano, ICE e Camera di Commercio Italiana in Cina, per una promozione di sistema dell'Italia e di EXPO Milano 2015.
Su Shanghai, per il semestre dell'EXPO, Alitalia offre 39.000 posts.
Anche grazie ad accordi stipulati con alcuni dei più importanti tour operator cinesi, Alitalia ha già venduto circa 31.000 tickets, pari all'80% della capacità offerta.
Source: The Flight