American Airlines receives its first Boeing 787-8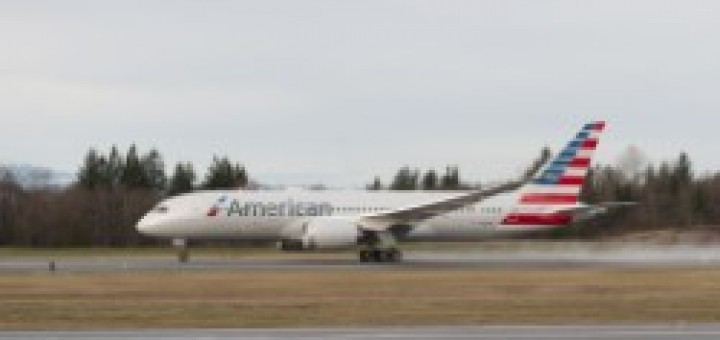 Thursday, 22 January American Airlines He received his first 787-8, aircraft registered under code N800AN, at the factory Boeing Everett, then the aircraft came on Friday afternoon in the airline's hubs at Dallas/Fort Worth.
"We are committed to providing our passengers with exceptional service, continuing our fleet renewal program in addition to 2 billions of dollars of investment in passenger services ", said Doug Parker, Chairman and CEO of American. "The new aircraft 787 makes our youngest and most modern fleet, providing our passengers reach their destinations more easily."
"We are proud of the fact that American Airlines has chosen our aircraft 787 as a crucial element in its fleet renewal plan ", said Ray Conner, President and CEO of Boeing Commercial Airplanes. "We appreciate the confidence shown by American in our aircraft and we are convinced that the Dreamliner will enable American to fly on new exciting destinations".
American recently ordered 42 new Boeing 787, inclusion the ability to purchase games 58. This order includes both aircraft 787-8 that 787-9. The company provides for the entry into service of the first aircraft 787 in the second quarter 2015, employing it for several weeks to connect American hubs inside the United States before being assigned to international routes.
Source: The Flight