Sailing associations: negotiations with Alitalia continues with perplexity and concern about redundancies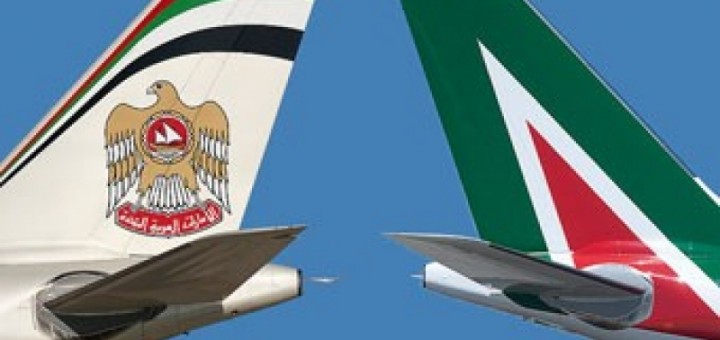 Continue comparing representations of air crew, pilots and flight attendants,
e azienda sulla vicenda
Alitalia
.
Durante la riunione di ieri sono stati approfonditi qualità e quantità delle eccedenze dichiarate dall'azienda come funzionali alla partenza della
"
nuova Alitalia
" with
Etihad
.
"
Il confronto
,"
spiega una nota di
ANPAC
,
ANPAV
and
AVIA
, "
si è sviluppato per l'intera mattinata con un'analisi di dettaglio delle unità produttive
,
qualifiche e gradi del personale dichiarato in eccedenza strutturale
.
AND'
risultato chiaro comunque che gli esuberi sono limitati all'operativo di medio maggio e sono generati dalla messa a terra già dalla seconda parte del
2014
di circa
14 aircraft
Airbus.
Nessuna eccedenza sembra essere presente nel lungo raggio che
,
da Piano
,
risulta in sviluppo.
"
ANPAC,
AVIA e ANPAV hanno manifestato preoccupazione e perplessità sul numero degli esuberi ed hanno richiesto ulteriori approfondimenti
,
anche in considerazione della dichiarata necessità aziendale di attivare i contratti di solidarietà anche nella futura nuova Alitalia per un numero di naviganti presumibilmente pari alle attuali quantità già alla base dell'accordo di solidarietà sottoscritto nel
2013
con l'attuale azienda
, equal to 285 pilots and 525 flight attendants.
"
Dunque il totale degli esuberi previsti dal piano Etihad
(
tra personale compatibile con l'attività della nuova azienda tramite la solidarietà e personale destinato alla mobilità
)
quanti sono realmente
?"
Si chiedono le associazioni dei naviganti
, "
Indispensabile quindi per ANPAC
,
AVIA e ANPAV risulta un ulteriore e più approfondita analisi dei numeri e del piano che sarà effettuata nella riunione già prevista per domani in mattinata volta a ricercare soluzioni che non prevedano espulsioni dall'azienda.
"
Source: The Flight