Emergency landing during the Reno Air races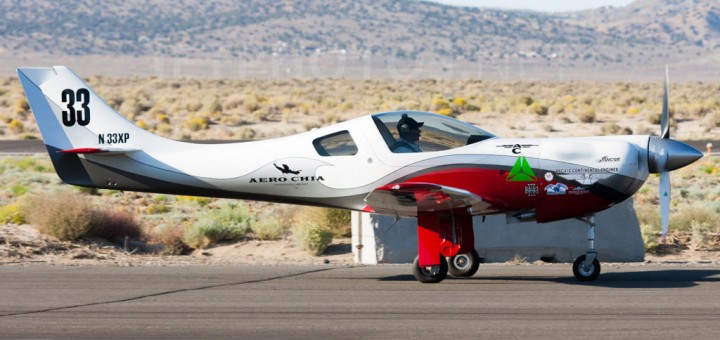 Per gestire un'avaria mentre si vola a 600 km/h e a meno di 50 metri da terra bisogna avere sangue freddo e grande abilità.
Elliot Seguin, pilota Wasabi Air Racing, si è trovato in questa situazione mentre era in volo con il Lancair Legacy 2000 N33XP "Aerochia Race 33" durante la Reno Air Race, una competizione che si ripete annualmente in Nevada, a Reno, e che richiama appassionati da tutto il mondo.
I piloti si sfidano su un circuito ellittico, sono suddivisi in classi in base alla tipologia di aereo con il quale competono. Il Lancair pilotato da Seguin rientra nella Sport Aircraft, e proprio mentre si stava lanciando per un nuovo giro ha avvertito un problema al motore, con presenza di fumo e forti vibrazioni.
Come si può notare dal video, per qualche istante Seguin ha preso in considerazione l'ipotesi di lanciarsi con il paracadute ma, dopo aver valutato la situazione, ha optato per un atterraggio di emergenza che si è concluso nel migliore di modi.
Il tutto dura pochi istanti, da quando viene dichiarato il MAYDAY passano appena 2 minuti prima dell'atterraggio. Nel video pubblicato dallo stesso Seguin sono riportate alcune annotazioni che ci aiutano a capire ancora meglio la dinamica dell'emergenza.
The post Atterraggio di emergenza durante la Reno Air Race appeared first on From The Skies.
Source: From the skies