Azerbaijan Airlines presents in Rome the new Boeing 787 and announces an Italian market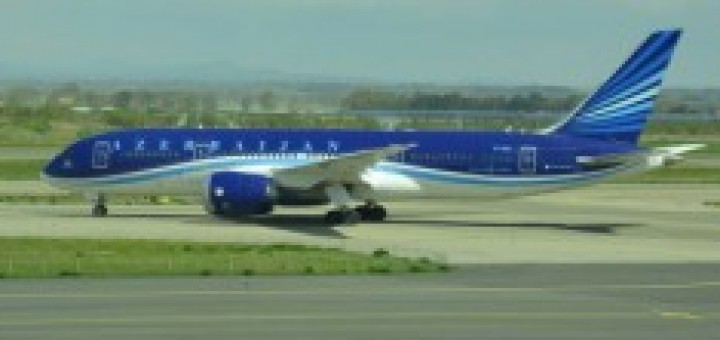 Azerbaijan Airlines ha presentato nei giorni scorsi il suo nuovo Boeing 787 Dreamliner in Rome
.L'aereo è atterrato per la prima volta a Fiumicino lo scorso 7 aprile quando la compagnia ha effettuato il volo Baku – Roma per una presentazione alla stampa e agli operatori del settore.
it 2015 sarà un anno di crescita per la compagnia in Italia: con la stagione estiva 2015 In fact, i voli Azerbaijan Airlines da e per il nostro paese passeranno da quattro a sei settimanali, un aumento del 50%. Starting from 6 maggio i voli da Milano Malpensa aumenteranno infatti da due a tre con un nuovo volo ogni mercoledì. Dal due luglio anche Roma vedrà aumentare i voli da due a tre con una nuova frequenza ogni giovedì.
Tutti i voli sono operati con Airbus A320 and A319 configurati con due classi di servizio, business e economica.
"Con sei voli settimanali dall'Italia per Baku veniamo incontro sia alla crescita della domanda che all'esigenza di maggiore flessibilità da parte della clientela che vola per affari" spiega Ibrahim Seiydov, direttore per l'Italia di Azerbaijan Airlines.
"Il traffico passeggeri fra Italia e Azerbaijan è aumentato del 16% in 2014, ed è più che triplicato negli ultimi quattro anni" dice Luca Nardoni, direttore generale di GS AIR, agente generale per l'Italia di Azerbaijan Airlines. "Si iniziano a scoprire le attrazioni naturali e culturali del paese e la vivacità di Baku, città di contrasti fra architettura storica e le avveniristiche creazioni di Zaha Hadid e altri grandi architetti."
Source: The Flight