Azerbaijan Airlines presents in Rome the new Boeing 787 and announces an Italian market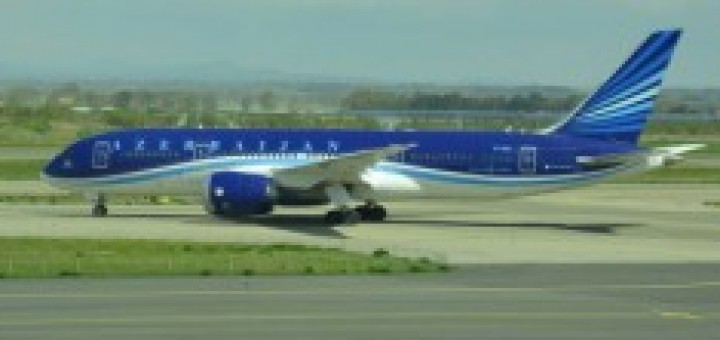 Azerbaijan Airlines ha presentato nei giorni scorsi il suo nuovo Boeing 787 Dreamliner in Rome
.L'aereo è atterrato per la prima volta a Fiumicino lo scorso 7 aprile quando la compagnia ha effettuato il volo Baku – Roma per una presentazione alla stampa e agli operatori del settore.
it 2015 sarà un anno di crescita per la compagnia in Italia: con la stagione estiva 2015 In fact, i voli Azerbaijan Airlines da e per il nostro paese passeranno da quattro a sei settimanali, un aumento del 50%. Starting from 6 maggio i voli da Milano Malpensa aumenteranno infatti da due a tre con un nuovo volo ogni mercoledì. Dal due luglio anche Roma vedrà aumentare i voli da due a tre con una nuova frequenza ogni giovedì.
Tutti i voli sono operati con Airbus A320 and A319 configurati con due classi di servizio, business e economica.
"With six weekly flights from Italy to Baku we meet both the growing demand that the need for more flexibility from customers flying on business" says Ibrahim Seiydov, Director for Italy of Azerbaijan Airlines.
"The passenger traffic between Italy and Azerbaijan rose by 16% in 2014, and has more than tripled in the past four years" Luke says Nardoni, GS AIR General Manager, GSA for Italy for Azerbaijan Airlines. "You begin to discover the natural and cultural attractions of the town and the liveliness of Baku, City of contrasts between historic architecture and futuristic creations of Zaha Hadid and other architects."
Source: The Flight