Boeing 757 he lands on the ice of Antarctica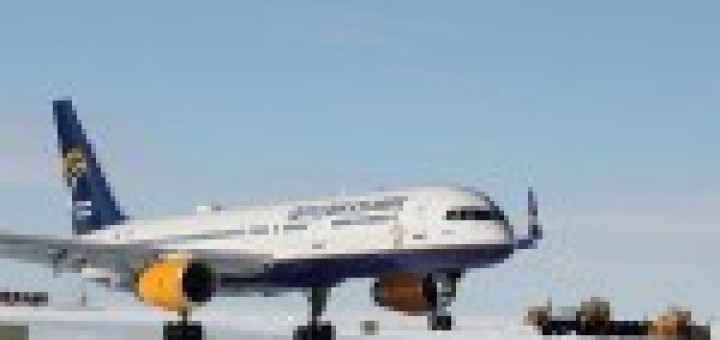 it 26 November 2015, per la prima volta nella storia, uno aereo passeggeri commerciale è atterrato in Antartide. Dopo una lunga preparazione, un Boeing 757 della Loftleidir Icelandic è atterrato sul territorio imbiancato a sud del Circolo polare artico, precisamente presso il campo di Union Glacer. Questa è l'unica installazione privata presente in Antartide ed è gestita dalla Antarctic Logistics & Expedition (ALE), un'azienda che si occupa di logistica, viaggi ed escursioni.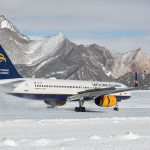 Nei pressi del campo è presente una rara pista naturale di "ghiaccio blu", la Union Glacier Blue-Ice Runway SCGC. Una pista di ghiaccio blu (blu ice runway) è una pista costruita nelle zone antartiche dove non si registra nell'arco dell'anno nessun accumulo di neve, in modo che la superficie del ghiaccio è in grado di supportare gli atterraggi di aeromobili dotati di ruote invece che di sci . Queste piste rendono il trasporto di materiali più semplice , dal momento che i velivoli dotati di ruote possono trasportare carichi molto più pesanti rispetto a velivoli con sci. Questa pista è stata certificata nel dicembre 2008 dalla Dirección General de Aeronáutica Civil (DGAC) del Cile.
The Boeing 757 della Loftleidir Icelandic ha compiuto questo volo con l'intento di dimostrare la fattibilità dello sbarco di passeggeri di aerei commerciali nella zona. "ALE si sta occupando di potenziare l'uso di aerei di linea tradizionali, oltre ai velivoli di trasporto combinato merci/passeggeri" – ha affermato la compagnia sul blog di Adventure Network International – "Il Boeing 757-200 ER, munito di sedili di classe, punterà ad aumentare il confort dei passeggeri". "Estendendo il numero di aerei che possono essere usati a sostegno della ricerca scientifica, ALE sta espandendo le capacità di evacuazione, in modo da rendere le operazioni più sicure".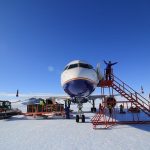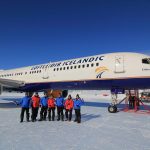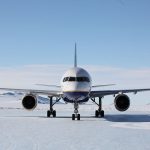 Non si tratta però del primo 757 ad atterrare in Antartide(come riportato erroneamente da alcune testate giornalistiche): in precedenza la Royal New Zealand Air Force aveva già effettuato un trasferimento utilizzando un 757.
Costo di un volo? 24mila dollari, prezzo richiesto dalla compagnia aerea e che include costo del biglietto e vitto e alloggio per una settimana in uno dei luoghi più incredibili del mondo.
Source


www.ilmessaggero.it




icelandmag.visir.is




dailymail.co.uk
The post Boeing 757 atterra sui ghiacci dell'Antartide appeared first on From The Skies.
Source: From the skies