Boeing proposes eRVS solution for KC-46A
U.S. Air Mobility Command commander, Gen. Jacqueline Van Ovost, made her first visit to Boeing Field, Tukwila, Washington, Sept. 4 to receive briefings with Boeing officials.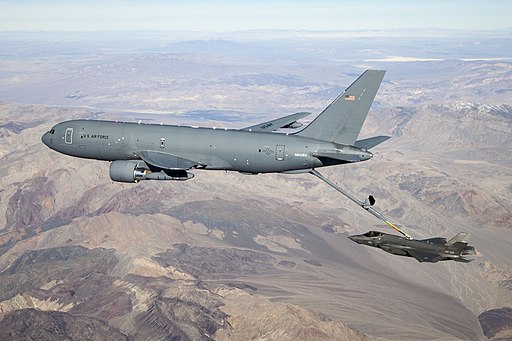 U.S. Air Force photo by Ethan Wagner / Public domain

It was disclosed that Boeing took the opportunity to demonstrate a potential interim Enhanced Remote Vision System (eRVS)to Van Ovost during the visit.
Boeing is working on RVS 2.0 to fix the troubled system currently installed on KC-46A fleet. The deficiencies of the system in its current form has forced the air force to place operational restrictions on KC-46 refueling.
RVS 2.0 will include 4K color cameras with proper viewing geometry, operator stations with larger screens, a laser ranger for refueling aircraft distance measurement and boom assistance augmented reality.
For more information, hit the Source below