Boeing chooses the AW139 to Leonardo for the big race USAF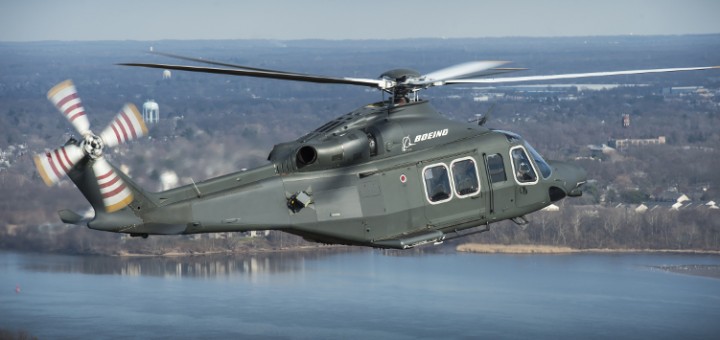 Leonardo has announced its intention to join the race to replace the fleet of helicopters UH-1N Huey '' of the U.S.. Air Force through a partnership with Boeing. Leonardo will provide helicopters to Boeing that will be prime contractor offering the variant called MH-139, presented today in Orlando during the Air Force Association's Air Warfare Symposium.
Based on Leonardo's product in the United States already besteller AW139 in Philadelphia, the MH-139 is a modern solution, Multipurpose, tested, mature, and with high performance, ideal to satisfy that requirement by 84 machines aimed at the replacement of obsolete ' Huey' U.s. air force, dedicated to safety-critical missions and transport. Than competing models, the MH-139 ensures savings to over one billion dollars in terms of acquisition and operational costs distributed over a lifetime than 30 years.
The Chief Executive Officer and General Manager of Leonardo, Mauro Moretti, He said "the undisputed technological superiority and unprecedented operational capabilities of our products, as the AW139, Let us once again to face the challenges of the market, like those of competitions aimed at the modernisation of the armed forces in the U.S., a country in which we can boast a long and solid commercial presence, industrial, assistance and cooperation in various fields. The MH-139 has all the right features to meet the rigorous expectations of the U.S.. Air Force and the American taxpayer ".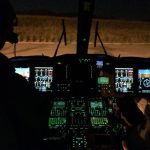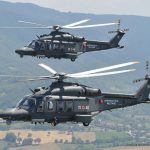 In Italy the AW139 has been quite successful. The version adopted by the Italian Air Force Hospital Helicopter is employed for years to replace the HH-3F and HH-212. The HH-139A provides search and rescue plane, for both the institutional tasks of eventual recovery of crews and military personnel in distress, Community competition activities in case of emergency medical flights, natural disasters and major national events. Similar versions are used by the Guardia di Finanza and Coast Guard, other various local authorities. It can operate day or night using night vision goggles (NVG – Night Vision Goggles) and in 30 You can change the internal configuration, moving from one air rescue (primary SAR version: 5 passengers + 1 stretcher) to the air rescue and emergency medical (MEDEVAC version: by 2 to 4 stretchers) or passenger transportation (UTILITY version: up to 14 passengers).
Leonardo is also involved in another important race in the United States to supply about 350 aircraft intended for advanced training of American military pilots. This is the T-X program, known as the Air Force's Advanced Pilot Training , We told you about this article.
The post Boeing chooses the AW139 to Leonardo for the big race USAF appeared first on From The Skies.
Source: From the skies