Bombardier: the first CS300 successfully completes its first flight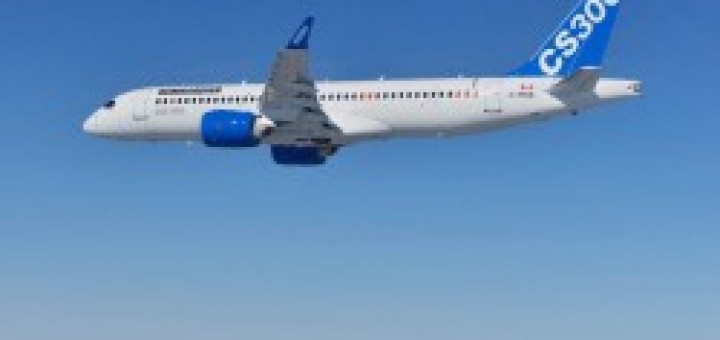 Nuovo traguardo per il programma CSeries of Bombardier che ieri notte (ora italiana) ha completato con successo il primo volo del Cs300, il secondo – e più grande – membro della nuova generazione di jet del costruttore canadese. Il primo CS300, marche C-FFDK, è decollato dall'aeroporto di Montreal-Mirabel alle 11:00 (locations) per atterrare sullo stesso aeroporto alle 15.58 locations. Durante la quasi cinque ore di volo, l'aereo è salito fino a una quota di 41.000 feet (12.500 m) e ha raggiunto una velocità di 255 knots (470 km/h). Ai comandi del velivolo il comandante Andris Litavniks, già copilota del primo volo del CS100 nel settembre 2013, il copilota Christophe Marchand e i flight test engineer Anthony Dunne e Mark Metivet.
Commentando il primo volo, il comandante Litavniks ha sottolineato come il velivolo abbia mostrato buone dosi di manegevolezza comportandosi così come era stato previsto.
"Il nostro programma CSeries sta procedendo positivamente con risultati che soddisfano o addirittura superano le aspettative. Il CS300 andrà ad aggiungersi alla flotta di cinque CS100 per i test che finora hanno accumulato oltre mille ore di volo." Ha commentato Rob Dewar, responsabile del programma CSeries. "Siamo fiduciosi che il velivolo CS100 verrà certificato nella seconda metà del 2015 con il relativo ingresso in servizio immediatamente successivo. Il CS300 dovrebbe seguire qualche mese dopo."
Source: The Flight