Chinese II-150Y stealthy target drone
China's 60th Research Institute of People's Liberation Army General Staff Department (总参六十所) or Nanjing Research Institute of Simulation Technology (南京模拟技术研究所) (NRIST) displayed three of its newly-developed target drones at the 6th China (Beijing) Military Intelligent Technology and Equipment Expo today.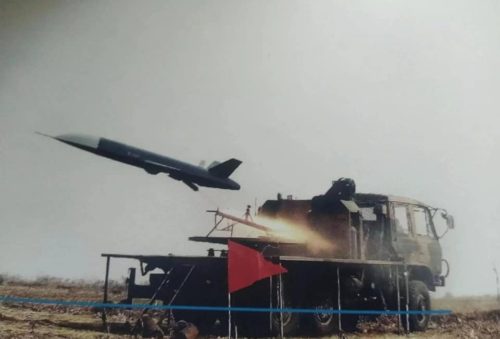 Photo: Social Media

One of the new models unveiled is the II-150Y stealth target drone, which is probably developed from the II-150.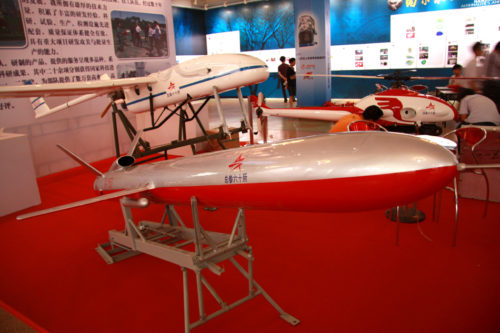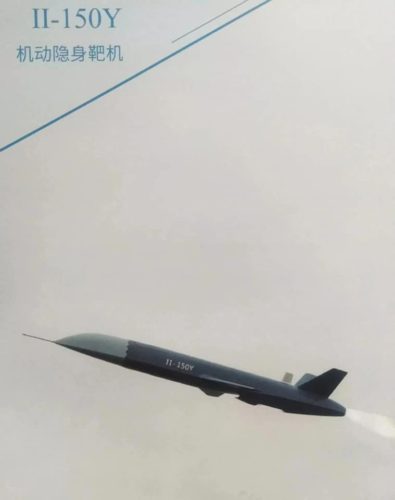 The wings have been swept back with thicker cords and the air intake has shifted to the belly.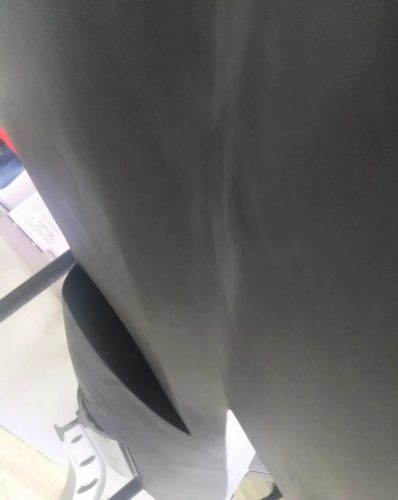 It uses rocket-assisted take-off and the II-150YH maritime variant is shown to be capable of parachute recovery.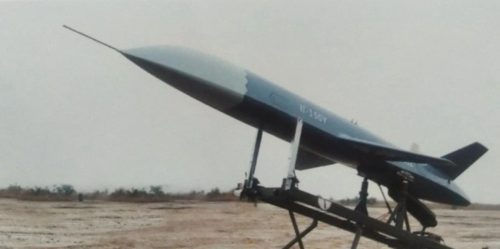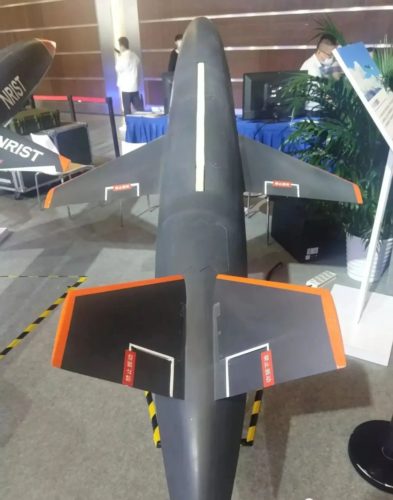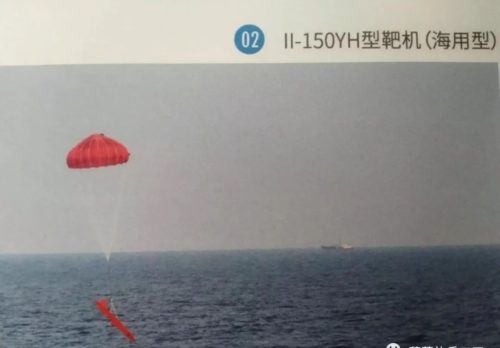 The dimensions are 3.2m × 1.4m and the maximum take-off weight is 120kg. Top speed is 230m/s and the drone can fly 25 meters above ground and 5 meters above water. It an operate at high altitude terrain by taking off from altitudes up to 15,000 ft. Endurance is 1 hours with a radius of 100km.
The nose of the aircraft can be installed with a Luneburg lens to increase its radar signature. It is said that the radar signature is no larger than 0.005m³.
It can do a 5G 90 degrees bank and sustain turn rate of 3G. It can dive at 40 degress and make 180 degree change of heading. This allows it to simulate fighter aircraft, cruise missile or anti-ship missile.