Delivered to the air force the first two P-72A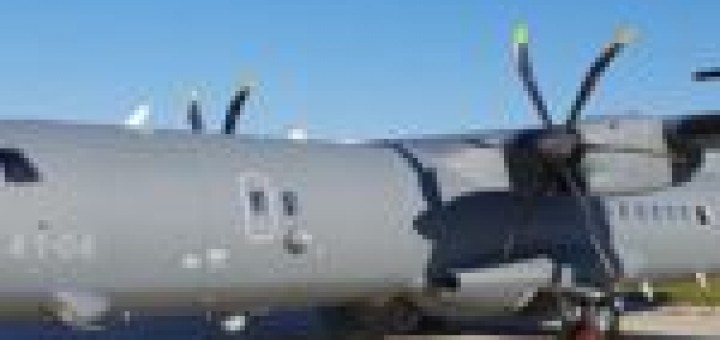 Periodo di consegne per l'Aeronautica Militare… dopo gli F-35 e il G550 oggi Leonardo-Finmeccanica ha annunciato di aver consegnato i primi due P-72A.
Ecco il comunicato di Leonardo-Finmeccanica:
Leonardo-Finmeccanica ha consegnato all'Aeronautica Militare i primi due ATR 72MP, il pattugliatore marittimo denominato P-72A che sostituirà gli obsoleti Breguet Atlantic.
Mauro Moretti, Amministratore Delegato e Direttore Generale di Leonardo-Finmeccanica ha dichiarato: "La sicurezza e la protezione ambientale sono elementi di cruciale importanza per l'economia del nostro Paese. Dalle nostre coste passa gran parte del commercio internazionale, ma anche traffici illegali e flussi migratori. Per tutelare questo patrimonio e proteggere la sicurezza nazionale abbiamo sviluppato l'ATR 72MP, an aircraft, dotato dei più moderni sistemi di sicurezza e sorveglianza realizzati da Leonardo-Finmeccanica".
Il contratto siglato, nell'ultima versione, in 2014 prevede oltre alla fornitura di 4 ATR 72MP, le cui consegne saranno completate nel corso del 2017, anche la fornitura di servizi di supporto logistico.
The aircraft, sviluppato e prodotto da Leonardo-Finmeccanica partendo dalla piattaforma del moderno aereo regionale turboelica ATR 72-600, può svolgere i ruoli di pattugliamento marittimo di ricerca e identificazione del naviglio di superficie, missioni SAR (Search and rescue), lotta al narcotraffico, pirateria, contrabbando, monitoraggio e intervento in caso di disastri ecologici e nella protezione delle acque territoriali. AND' dotato di sistemi di comunicazione di ultima generazione e può trasmettere e ricevere informazioni in tempo reale con i centri di comando e controllo a terra o su piattaforme, sia in volo che sul mare, per il coordinamento e la massima efficacia delle operazioni.
I velivoli saranno inoltre equipaggiati con un sistema di autoprotezione integrato con l'avionica di bordo. Il velivolo sarà in grado di effettuare missioni lunghe sei ore e mezza a 200 miglia nautiche dalla base di partenza."
Un interessante video mostra il nuovo P-72A volare in formazione con il Breguet Atlantic.
Potete trovare un ulteriore approfondimento sul P-72A (ATR 72MP) in uno dei nostri precedenti post:
Ecco il nuovo ATR 72 MP dell'Aeronautica Militare
The post Consegnati all'Aeronautica Militare i primi due P-72A appeared first on From The Skies.
Source: From the skies