CSIS: North Korea might be preparing for next Pukguksong-3 SLBM test
Commercial satellite imagery obtained by the CSIS taken on Sept. 4 shows that North Korea might be preparing for a new test of its Pukguksong-3 submarine launched ballistic missile (SLBM) at Sinpo South Shipyard.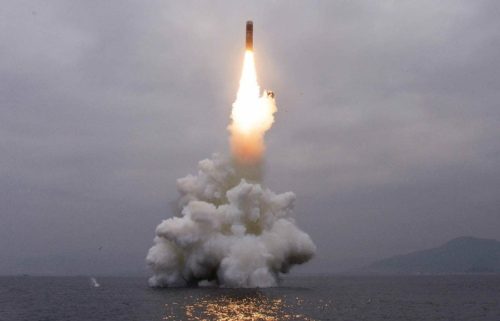 Photo: KCNA

The center said the presence of several vessel within the secure boat basin, including one previously used to tow the submersible test stand barge out to sea, is the primary indicator for this assessment.
"There is also activity around the static test stand on the south side of the Sinpo South Shipyard. This has been seen in the past both for maintenance and prior to ejections tests," the center added.
For more information, hit the Source below