From tomorrow, the first aircraft with the new brand of Eurowings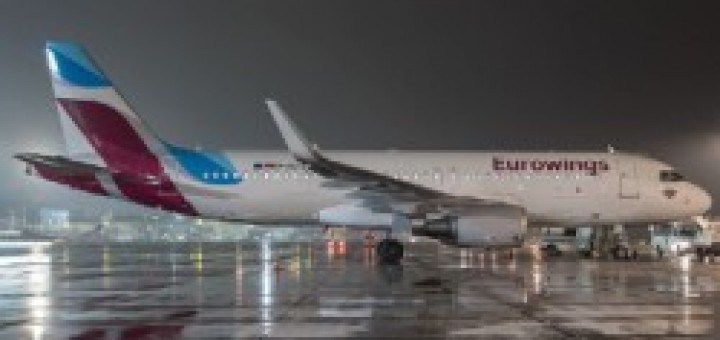 The new Eurowings will debut, tomorrow, Sunday 1 February, operating its maiden flight with a Airbus A320, D-AIZQ brands, that will show off the new livery of the group vector Lufthansa. The aircraft will take off from Hamburg at 10.55 Prague around 8 p.m. 12.00. On board the plane 162 passengers. In the coming weeks, more A320s will join the fleet of the new German carrier, which will gradually replace all 23 aircraft CRJ900 Airbus A320.
Eurowings aircraft will continue to be used on Germanwings flights at first, by the end of the year 2015, Eurowings and Germanwings, plus other European airlines, will be merged under the Eurowings brand, presenting itself on the European market with low-cost products both on the short and long haul.
Source: The Flight