From tomorrow, the first aircraft with the new brand of Eurowings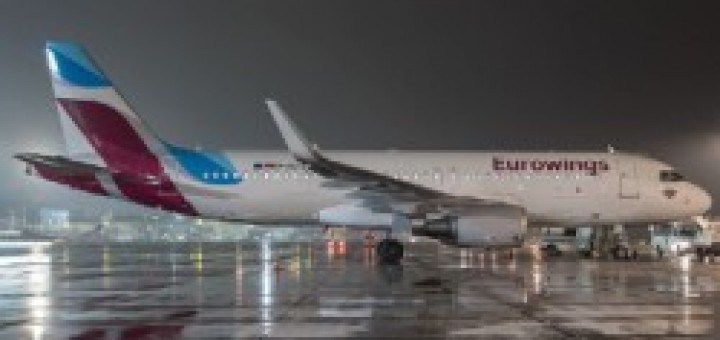 La nuova Eurowings debutterà, domani, Sunday 1 February, operando il suo volo inaugurale con un Airbus A320, marche D-AIZQ, che sfoggerà la nuova livrea del vettore del gruppo Lufthansa. Il velivolo decollerà da Amburgo alle 10.55 locali per atterrare a Praga attorno alle 12.00. A bordo dell'aereo 162 passengers. Nelle prossime settimane altri A320 si uniranno alla flotta del nuovo vettore tedesco che gradualmente sostituirà tutti i 23 aircraft CRJ900 con gli Airbus A320.
In un primo momento i velivoli di Eurowings continueranno ad essere impiegati nei voli per conto di Germanwings, entro la fine del 2015, Eurowings e Germanwings, più altre compagnie aeree europee, verranno unite sotto il brand di Eurowings, presentandosi sul mercato Europeo con prodotti low cost sia sul corto che sul lungo raggio.
Source: The Flight