Dassault unveils the new Falcon 8 x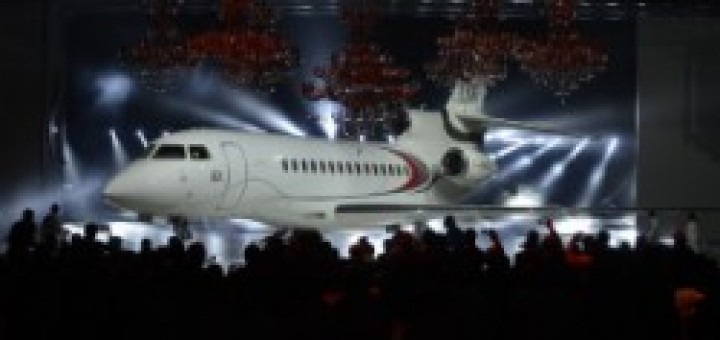 Dassault Aviation ieri ha svelato al pubblico il nuovo ammiraglio della sua gamma di velivoli: the Falcon 8 x. Il nuovo jet trimotore a lunghissimo raggio della famiglia Falcon è stato presentato a Merignac davanti a un pubblico di clienti, operatori, partner industriali e rappresentanti degli enti di certificazione.
Il nuovo Falcon 8X sarà il Falcon con la maggiore autonomia e la cabina più spaziosa di tutta la famiglia di business jet francesi. Il nuovo velivolo, che era stato annunciato a maggio in occasione dell'European Business Aviation Convention & Exhibition (EBACE) of Geneva, si basa sulla piattaforma avanzata del 7X rispetto al quale avrà maggiore autonomia (6.450 nm/11.945 km) e la cabina più lunga di 3,5 feet.
Source: The Flight