Two Airbus A380 to Singapore Airlines in special livery to celebrate the 50 years of Singapore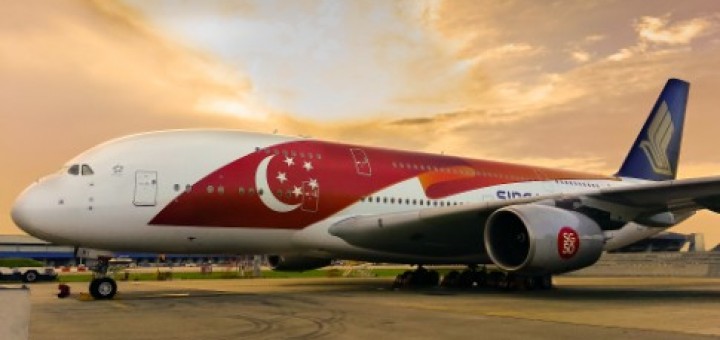 Singapore Airlines celebra il giubileo d'oro di Singapore con due Airbus A380 che esibiscono sulla fusoliera una livrea speciale caratterizzata dalla riproduzione della bandiera nazionale della città-stato asiatica.
Gli aeromobili con la livrea commemorativa decolleranno rispettivamente nei mesi di giugno e luglio sulle rotte di Pechino, Hong Kong, London, Mumbai, Nuova Delhi, Shanghai, Sidney e Zurigo e manterranno questa nuova veste fino alla fine del 2015.
La speciale livrea rappresenta una bandiera di Singapore alta 10 metri e lunga 47 m. Su entrambi i motori interni è invece disegnato il logo ufficiale dell'SG50.
Source: The Flight